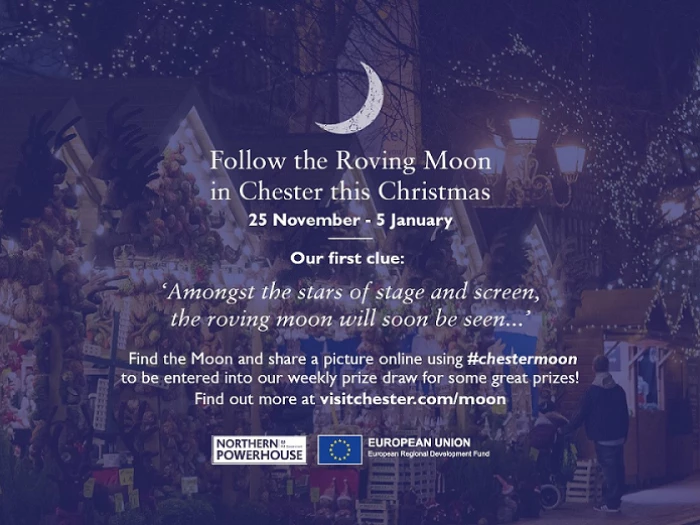 A New Roving Moon installation will light up the Chester city centre skyline at Christmas
Can you spot the roving moon as it hops between our beautiful buildings and highlights wonderful vistas?Clues will be released each week across social media, so keep your eyes peeled!
Chester communities will tune into the night sky this Christmas time as a dramatic new installation from Wild Rumpus launches in the city centre for the whole of the festive season.
The Roving Moon will be unveiled in its first secret location in the city as part of the city's cherished 12 Days of Christmas Parade. Following its reveal, the moon shaped sculpture made from recycled metal and fabric, will move across the city to different locations. As it hops across landmark buildings, it will entice visitors and shoppers to explore snippets of the city they might not have previously discovered.
For more details, follow us on Facebook, Instagram and Twitter and use #chestermoon to search for moon locations. Post photographs when discovered to be entered into the weekly prize draw for some great prizes.