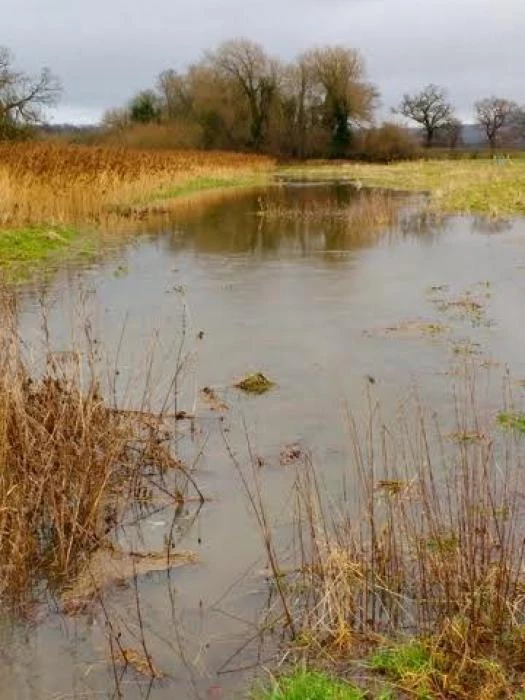 You will all know that surface water caused further havoc on the approach roads into the village earlier in the week.
This is an issue which has also been raised in the public forum at this month's Parish Council Meeting.
On a positive note, however, TWiG has reported that the flood prevention works that were undertaken at 'The Flacca Wetland' last year, are holding up very well and successfully slowing the flow of the Mill Brook.
The design strategies introduced by the Environment Agency included a series of reedbeds, ponds and landscaped scrapes which would fill with water during periods of continuous rain or when groundwater is/was excessive.
Our photograph confirms that this is exactly what is happening and that these initiatives, together with the man-made dams, have successfully slowed the flow of the Mill Brook.
This can only be to the good since the combined initiatives relieve the pressure of water in the centre of the village and prevent flooding.
(thanks to Tony Crane for use of this image).