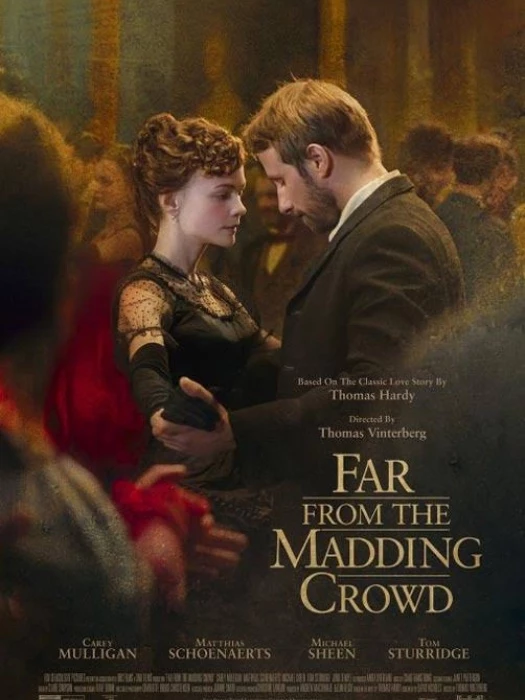 Next Wednesday (27 April) sees the screening of Thomas Hardy's novel 'Far From the Madding Crowd' at the Barbour Institute.
Doors open at 7.30pm.
Headstrong Victorian beauty (Carey Mulligan) has her choice of three different suitors: a sheep farmer (Matthias Schoenaerts), a dashing soldier (Tom Sturridge) and a prosperous, older bachelor (Michael Sheen).
This novel by Thomas Hardy marked a turning point in his career when he abandoned the idea of architecture in favour of writing.
The novel was published late in 1874 and it is the first time that Hardy uses the term 'Wessex' in his novels.
We look forward to seeing you.