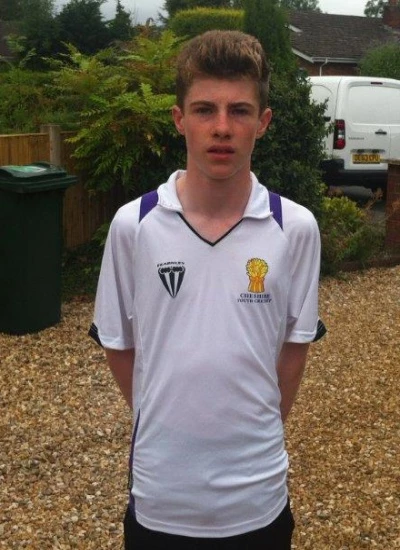 You will recall that earlier this month we featured Henry Dobson, student at Bishop Heber High School and member of Tattenhall Cricket Club, receiving his North of England Cap.
Henry is featured to the right.
We stated then that Henry was forging a formidable reputation in both senior league cricket and junior county cricket and that he he had been selected to play for the North of England.
HOT OFF THE PRESS -
Henry has just been selected as 12th man for the full Cheshire Senior Team at just 15 years of age!
Our warmest congratulations to this extraordinary young man.