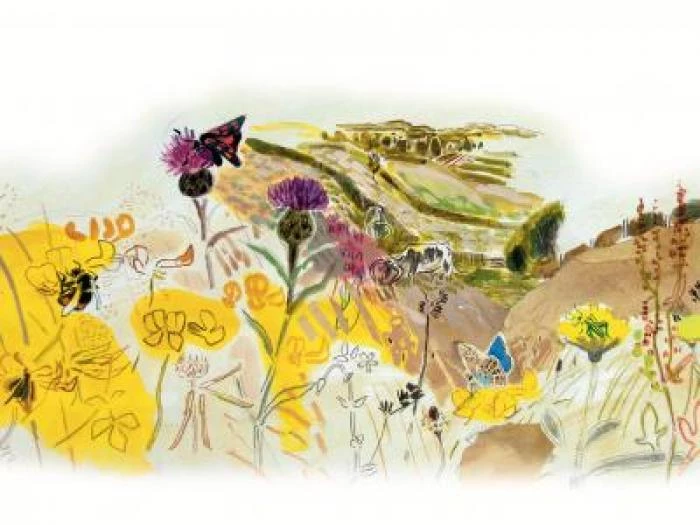 An exhibition of spectacular paintings of The Sandstone Ridge by the renowned artist, KIM ATKINSON, will be on display Sunday 21st May at the Barbour Institute from 1pm.
Following her BA in Fine Art at Cheltenham School of Art, Kim went on to study for an MA in Natural History Illustration at the Royal College of Art, London. Her subjects, mainly birds, insects and plants within the landscape context, are assimilated by way of observational drawings and notes made outside, in and near her garden, or on cliffs and coves of the headland.
In 2010 she was commissioned by the 'Habitats and Hillforts Landscape Partnership Scheme' to illustrate the Sandstone Ridge. Her paintings were widely used in publications produced by the Heritage Lottery funded project, and continue to be used today by the Sandstone Ridge Trust.
Entry to this exhibition at the Barbour Institute is free and is open on Sunday 21st May from 1.00pm until 6.00pm.
It is part of the 'Sandstone Ridge Festival' which has run from Thursday 18th – Sunday 21st May taking place in Burwardsley, Cholmondeley, Bunbury , Malpas and Tattenhall.