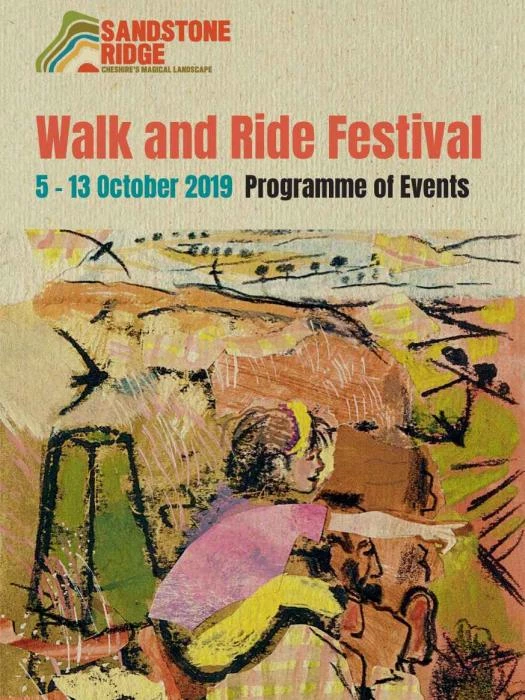 We are on countdown!
The Sandstone Ridge 'Walk and Ride Festival' starts this Saturday.
Our Festival provides a host of walking, cycling and horse-riding events spread throughout the entire 'Sandstone Ridge – Cheshire's Magical Landscape'.
The dates of events are between 5-13 October 2019.
All events are FREE.
Walking and cycling events must be pre-booked on Eventbrite.
Only the horse riding event must be booked direct with the Mid Cheshire Bridleways Association.
As a reminder to what's ahead, please view our Programme of Events by CLICKING HERE.
We list below each event and a direct link to Eventbrite and/or Mid Cheshire Bridleways Association.
CLICK HERE to be diverted to each event.
Book early to avoid disappointment.