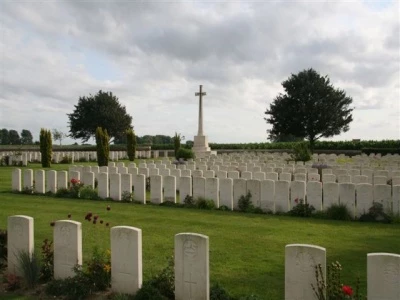 On 20th June 1917, 'Tattenhall Lad' James Edwin Breen died in the conflict of The Great War. He was 20 years old.
James Edwin Breen joined the Royal Welsh Fusiliers and he rose to Lance Corporal in rank.
He is remembered on the Tattenhall War Memorial and at Mendinghem Military Cemetery which lies NW of Ypres in Flanders.
To read more about this local individual, follow this link on the 'Tattenhall and District History Website', James Edwin Breen.