Wed 27th Jan 2021

Patchy rain possible 7°C
The beautiful village of Tattenhall in Cheshire
Tattenhall Local History:
October 2015
The month of October was a particularly cruel month for Tattenhall Lads with at least 4 local youngsters (two of whom were just 20 years of age) losing their lives in the conflict of The Great War. Each image is shown with a caption — click on each image to enlarge and scroll down on each to read the caption.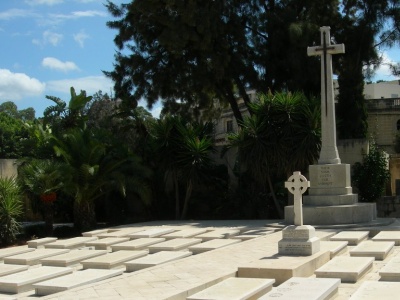 Gunner Edward Holland — died on 3 October 1916 — aged 24 — remembered on Tattenhall War Memorial and at Pieta Military Cemetery, Malta
Edward Holland was born in Tattenhall, his parents being Henry and Hannah Holland. His father was a Cattle Dealer and they lived on Newton Lane. Edward Holland was baptised in Tattenhall, appeared on the 1901 Census aged 9 years old but, at some point, moved away from the district. There is a reference to his death in the Birmingham Daily Post dated 20 November 1916, which confirms that Edward Holland was native to Tattenhall.
Gunner Edward Holland died on 3 October 1916. From the spring of 1915, the hospitals and convalescent depots established on the islands of Malta and Gozo dealt with over 135,000 sick and wounded, chiefly from the campaigns in Gallipoli and Salonika.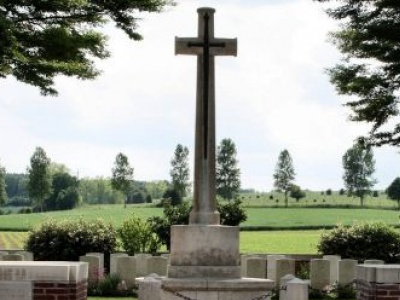 Private Ernest Stubbs — died on 25 October 1918 — aged 25 — remembered on Tattenhall War Memorial and at Fillievres British Cemetery, France.
Ernest Stubbs was the son of James and Sarah Ann Stubbs of Newton, Tattenhall. According to the 1911 Census and before the start of the Great War, Ernest was a General Labourer at a Brick Works (presumably in Tattenhall).
Ernest Stubbs originally signed up as a Private (41062) with The King's (Liverpool Regiment) and later transferred to 992nd Area Employment Company Labour Corps as a Lance Corporal (41797). Individuals generally transferred to the Labour Corps when they were unfit for front line duty.
With the Labour Corps, Private Ernest Stubbs would have been involved in salvage work, often within range of enemy guns. In France and Flanders the Army was able to use some railways, steam engines and tracked vehicles for haulage but labour was always required in building and maintaining the huge network of roads, railways, canals, buildings, camps, stores, dumps, telegraph and telephone systems and for moving stores.
Private Ernest Stubbs died just 17 days before the Armistice (ceasefire).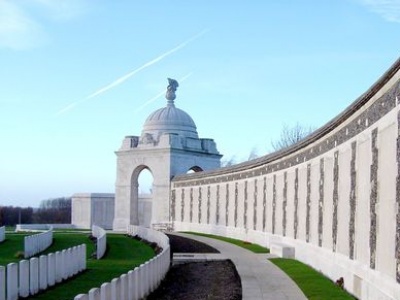 Private Charlie Worth — died on his 20th birthday, 26 October 1917 — remembered on Tattenhall War Memorial and at Tyne Cot Military Cemetery, NE of Ypres, Flanders
Charlie Worth's parents and family lived in Alpha House, Tattenhall.
Private Charlie Worth served in the Royal Warwickshire Regiment 14th Battalion, enlisting in Worcester. His documents, however, confirmed his place of residence to be Tattenhall, Cheshire. He was described as a 'bright, intelligent young soldier'.
Private Charlie Worth was KIA (killed in action) on his 20th birthday, 26 October 1917. The report of his death is included in 'The Chester Chronicle' dated Saturday 17 November 1917. Private Worth's commanding officer was killed by the same shell. The Chester Chronicle also reported that much sympathy (was) felt in the village for Mr and Mrs Worth in their sad bereavement.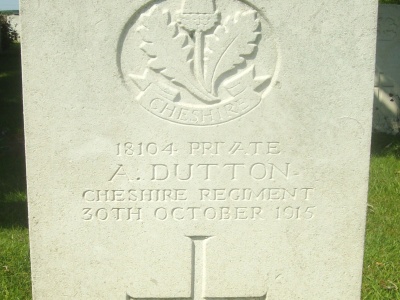 Private Arthur Dutton — died on 29/30 October 1915 — aged 20 — remembered on Tattenhall War Memorial and at Le Touret Military Cemetery, Pas de Calais, France
Arthur Dutton was born on 20 March 1895 at Golbourne-Bellow, a township of Tattenhall. His parents were Thomas Dutton, a Farm Labourer, and Eliza Dutton. Like many of his contemporaries, Arthur joined the Cheshire Regiment. He died on 29/30 October 1915, aged just 20 years old. His very full and detailed story can be read on the Tattenhall Local History Website.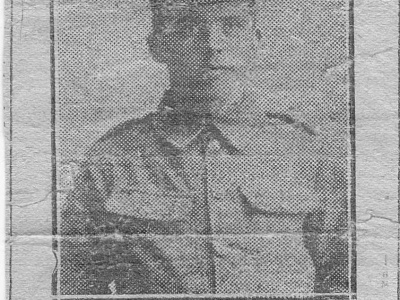 Many of you will know Joe White who would have been the nephew of Private Dutton. Joe continues to live locally and has worked tirelessly in the past as President of Tarporley Royal British Legion Branch. Images of the Tattenhall Lads who died in the conflict are few and far between but we are able to include this image of Private Arthur Dutton which appeared in an obituary in the Cheshire Observer.