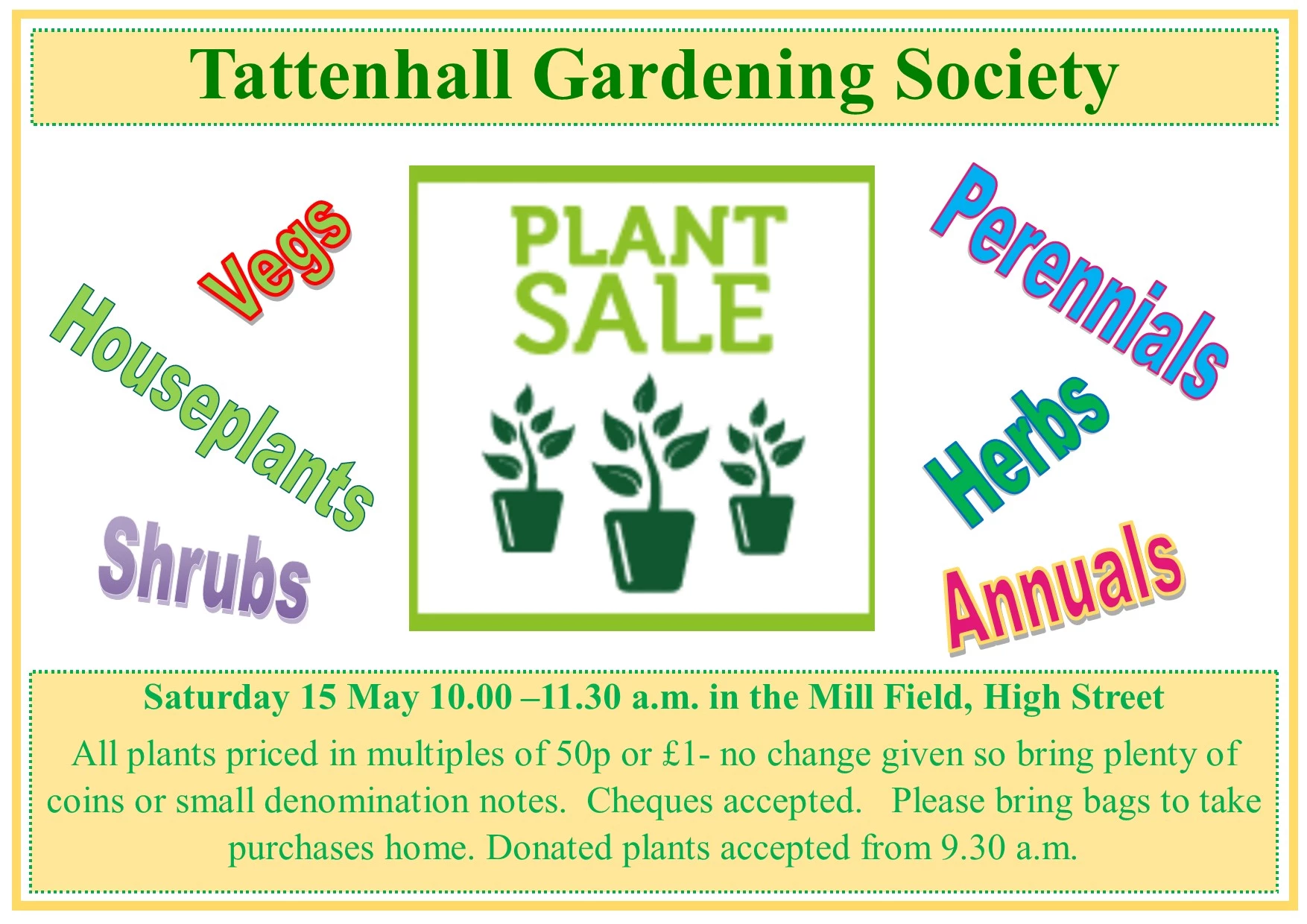 TATTENHALL GARDENING SOCIETY
PLANT SALE
We've decided that we can safely run a real Plant Sale this May, so on Saturday 15th 10.00 -- 11.30 we'll be on the Mill Field (not the BI car park) selling the usual range of herbs, herbaceous perennials, veg, shrubs and probably quite a few rarities as well.
The Village Market will be on the car park at the same time so you can do all your marketing at once. The help in choosing plants and advice on growing of course come absolutely free! If your courgettes have collapsed, your tomatoes are totalled and your verbascums are vile after all this wind, rain & hail, this is the place to top up your stocks.
If you have any surpluses you'd like to donate, bring them along before the Sale starts, we'll be accepting plants from 9.30 a.m. If you'd like to drop off plants before then, please contact us by emailing tattenhallgdnsoc@gmail.com. All the proceeds go towards funding the Village Show, which this year (note change of date) will be on Sunday 1st August.
Please note that because of covid the following special precautions will apply:
All plants are priced in multiples of 50p or £1 and no change will be given, so please bring with you plenty of coins or small denomination notes. We can take cheques but don't have a card payment facility. It would also be sensible to bring your own bags or boxes to take the booty away in and wear a mask if possible when close to other people. Hand sanitiser will be available.