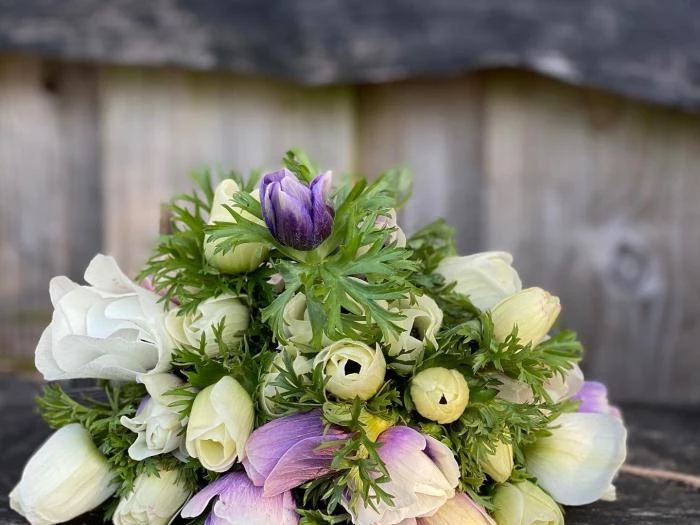 Ditzy Rose Makery and Carol's Garden are working together to bring fresh British grown flower bouquets to Tattenhall in time for Valentines Day, Ditzy Rose Makery open TODAY (Thursday) at 10am.
First cut of Anemones picked. Already gone into some bouquets ready to deliver to Ditzy Rose in Tattenhall, Cheshire, Thursday morning.
They are always the first thing to flower (apart from Hellebores which have been around since November here!) and I'm always so pleased to see them. And everyone loves anemones! There will be many more to come in the next few weeks....