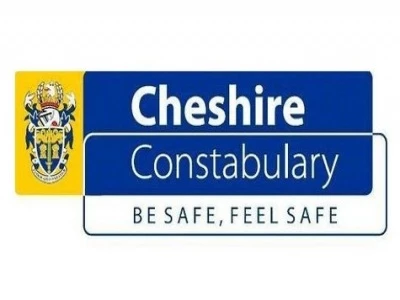 POLICE REPORT DECEMBER 2021 : Crimes reported 01/12/2021 -- 31/12/2021
Date Offence Details
Farndon Ward
09/12/2021 Burglary Dwelling Tilston -- During the hours of dark vehicle taken from driveway
23/12/2021 Criminal Damage Tilston -- During the hours of dark plates smashed on sports field
29/12/2021 Criminal Damage Saighton -- Car keyed at place of work
29/12/2021 Theft Other Farndon -- Theft of padlocks from garden gate
Tattenhall Ward
28/12/2021 Parking Beeston -- Reports of problem parking
Malpas Ward
09/12/2021 Theft Other Overton Heath -- Doorstep theft of delivery items
14/12/2021 Criminal Damage Agden -- Theft of wiring and criminal damage
21/12/2021 Burglary Dwelling Hampton -- Outbuilding broken in to, chainsaw taken
23/11/2021 Burglary Dwelling Hampton -- Attempted burglary on outbuilding, nothing taken
If you see something suspicious or that you think the Police might need to know about, please report it! Dial 999 in an emergency or 101 in a non-emergency
HOW SECURE IS YOUR SHED, GARAGE AND GARDEN?
People take care in securing their homes but not their sheds, garages or outbuildings; take steps to improve it or don't leave valuable items such as lawn mowers, golf clubs and bicycles inside.
* Use a closed shackle padlock not less than 2.5 inches in width, made of hardened steel with five pins.
* The fittings should be bolted through the door of the shed and reinforced at the back with a steel plate.
* The hasp should have concealed screws or coach bolts fitted.
* Protect glass by fitting a grille or strong wire mesh to the inside of the window and fit locks to any window that can be opened. Cover over the window or blacken out with paint.
* Make sure that you can see your shed from the house.
* Mark valuable items with Smart Water or Selecta DNA.
* A drive post on the outside of an up-and-over door will stop the door being opened and is a visible deterrent.
* Five lever mortise locks to BS 3621 for connecting doors if the garage is attached to the house.
* Fit a low cost, battery operated shed alarm to the door of your shed or garage.
Deterring burglars
As well as making your property secure as you can also make it difficult for a thief to get it.
Install security lights to illuminate the front porch and/or the garden. There are two types; lights that come on automatically, when it is dark and turn themselves off when its light or lights operated by sensors that come on when movement is detected.
Keep shrubs, hedges and large plants cut back. They can provide a screen for thieves to work behind.
Keep your boundary fences, walls and gates in good condition.
Keep an eye out on your neighbour's property and encourage them to do the same for you.
Consider setting up, or becoming members of a neighbourhood watch scheme.
Surgery Dates Tattenhall and Malpas -- January 2022
10-12 am Saturday 8th Jubilee Hall Malpas
2-3 pm Friday 15th Outside the Barbour Institute Tattenhall
2-3 pm Saturday 26th Old Fire Station Café Malpas
11-12 am Monday 29th Outside the Barbour Institute Tattenhall