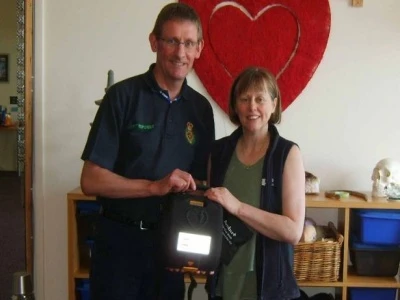 We currently have defibrillators in the following locations:
* The Spar
* The Pheasant Inn
* Tattenhall Recreation Club
* The Barbour Institute
* St Alban's Church
* The Studio
What is really important, however, is knowing how to use them!
Defibrillator Training is taking place at the Studio on Monday 16th November 2:00pm to 4:30pm
Please contact Jill on 01829 771895 or Rob on 01829 770586 if you would like to book a place.
Not one of us knows when we might have to use a defibrillator and it could make all the difference in saving someone's life.