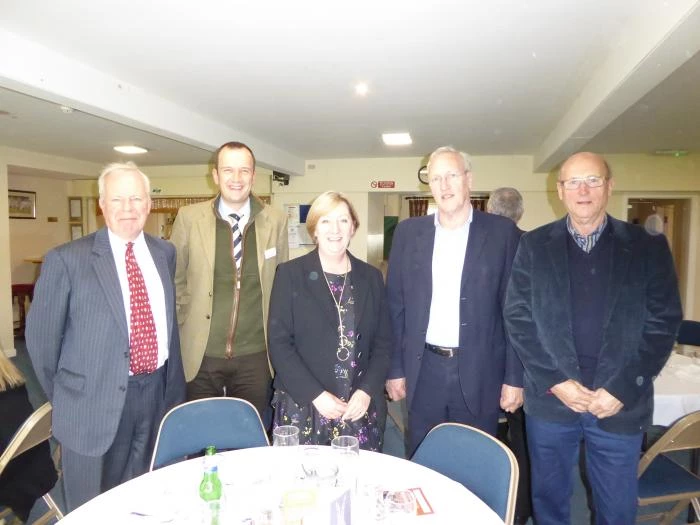 At their quarterly lunch at the Flacca on Friday, the members of Tattenhall Business Club gave a warm welcome to Councillor Sam Dixon, leader of Cheshire West and Chester Council. In her speech she told of her journey from her early years in Brown Knowl and at Harthill Primary School though secondary school to Sheffield University during the turbulence of the coal miners' strike; then working for Sotheby's in Chester and then London before joining Chester MP, Christine Russell's office in London.
She was elected to the Council of Cheshire West in 2011 to represent the Chester City ward and became leader of the Council in May 2015. Committed to working for a fairer society, her priorities include working to deliver the best possible services, improve the quality of life for all residents and to help to tackle disadvantage.
Cllr Dixon is currently the chair of the Cheshire and Warrington Sub-Regional Leadership Board and a member of the Cheshire and Warrington Local Enterprise Partnership Board. She is also Chair of Growth Track 360, a cross border rail taskforce focused on the North Wales and Mersey Dee area.

(Pictured left to right: Martin Cooke (Chairman of the Business Club), Matthew Morris (Bolesworth Estate), Councillor Samantha Dixon, Iain Keeping (Chairman of Tattenhall Parish Council) and Tom Fell (Cheshire Ice Cream Farm))