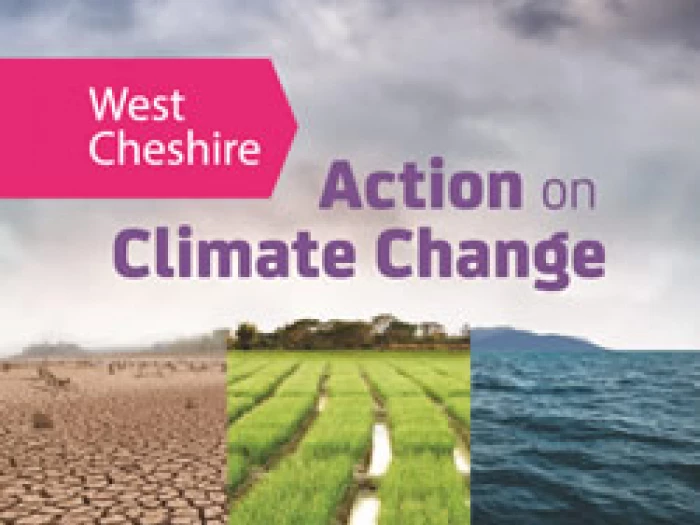 The Climate Emergency
Cheshire West and Chester Council unanimously declared, on 21 May, that the borough is in a Climate Emergency, agreeing that:
Climate Change presents a threat to our way of life
the Council recognised the need to act in-line with worldwide agreements on Climate Change and the best available evidence, which states that, to limit emissions to 1.5°C, there is a requirement to reach 'net zero' by 2045
the Council must play its part by evidencing leadership on this issue.
The Land Action Plan focuses in detail on the "land use, adaptation and climate repair" theme of the Council's Climate Emergency Response.
Have your say on the draft Land Action Plan
The Council is asking residents to share their thoughts and ideas on the draft Land Action Plan which has been produced for the borough. Responses to the plan will help to shape how the Council works with partners and residents to reduce emissions from land use, which currently stand at 340,000 tons of CO2 per year in the borough.
The six-week consultation period is open until Sunday 12 December. Residents can review the plan and give their viewsHERE.
Comments can also be sent in via the following methods.
Postal address: Land Action Plan Consultation, Climate Change Team, Cheshire West and Chester Council, Civic Way, Ellesmere Port, CH65 0BE
The Land Action Plan was discussed at the Climate Emergency Taskforce meeting which took place on 17th November.Look out for the minutes.
WeLoveTattenhall