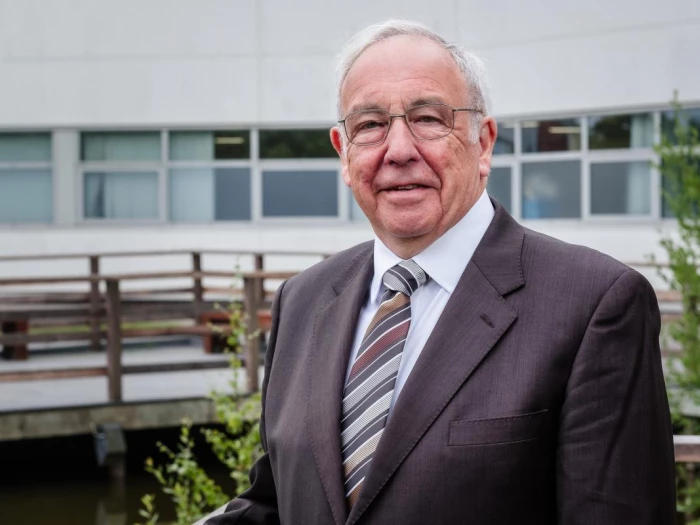 The police and crime commissioner said Cheshire West and Chester is on track to become a 'safer place' following his first year in office.

Friday (May 13) marked 12 months since John Dwyer took on the role, after the police and crime commissioner elections. He previously held the same post between 2012 and 2016, and before this, he retired as assistant chief constable (ACC) in Cheshire after a 30-year career.
The Police Commissioner is the public's elected voice in policing, and the commissioner's job is to hold the Chief Constable to account for how the force is performing. Last year John Dwyer carried out the largest ever survey on policing and crime in Cheshire to find out what people's issues and priorities were, receiving nearly 19,000 responses from residents across the county. (There was a link to participate in this survey from Tattenhall Online- well done if you were one of the respondents!)
Two of the main issues raised were:
officer numbers, and
101 non-emergency call waiting times.

With 84 more officers compared to this time last year, and 101 waiting times more than halving since last summer to around six minutes, Mr Dwyer believes both measures are heading in the right direction. He said: "More officers for our communities and a more contactable police service means we're on track to make Cheshire an even safer place to live, work and visit. I know people expect continued progress in these key areas and I'm determined to deliver."
Over the next year, the commissioner said 120 more officers are due to be recruited by March 2023, and there are set to be more call centre staff hired as part of his desire to see 101 waiting times brought down still further.
He added: "We've made lots of positive strides forward over the past year, but I know there is always more to do and I want to keep the momentum going. In Cheshire we have more officers, lower 101 waiting times, more than £5 million in extra funding secured, new technology, and a clear focus on what people want us to achieve over the next year. I look forward to continuing to listen and deliver for communities across the county."
We are all no doubt grateful for the steps being taken to make our county safe to live and work in; and it is imperative that we keep our police commissioner informed of all that is happening around us, and any concerns we might have. If you have any thing to ask him, or share with him do email him here – he'll be delighted to receive your information.
WeLoveTattenhall