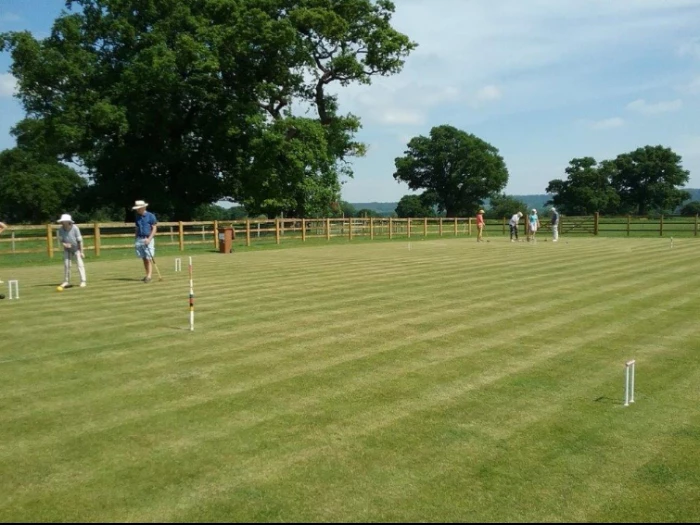 Croquet Taster Sessions: All Ages Welcome!
Tattenhall Croquet Club is running taster sessions throughout May and June. All ages are welcome – equipment is provided, just come along on the day in flat shoes.
A game of skill and strategy, rather than brute strength – some say a cross between chess and billiards; a game that can be played at every level, from purely social to highly competitive, croquet is a game that appeals to all ages and abilities, and Tattenhall Club not only boasts two lawns, benefits from the main clubhouse and bar (in normal times), but has one of the best views in the NW Federation of Croquet Clubs!
At Tattenhall most members play Golf Croquet, but there is now a growing group playing Association Croquet. Want to know the difference?? Want to learn how to do a Jump Shot? Then come along and join us for one of the sessions below, and find out.
Wednesday 12th May 6pm – 8pm
Wednesday 19th May 2pm – 4pm
Wednesday 26th May 6pm – 8pm
Wednesday 2nd June 2pm – 4pm
For an introduction to the club and the game CLICK HERE
For more information, please contact Ruth Wrigley on 07929 394277 or email: ruth.wrigley@btinternet.com