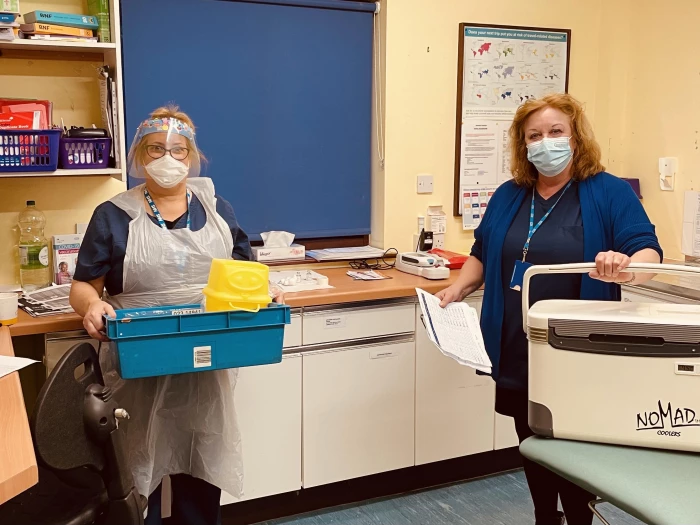 In light of the grim data that is being broadcast on the News Channels daily, it is vital that we keep you connected and updated.
The team at your Village Surgeries Group has had a very special week as they have started to roll-out the Covid-19 Vaccinations to housebound patients.
As staff have said – ',... When we ring that doorbell and see our patients' faces light up and hear the excitement in their voices, it is a truly heartwarming experience ...'
For information everyone:
We are progressing well and the increase in our patients being vaccinated IS happening – positive steps in giving hope to fighting this pandemic
to reassure you, we will only contact our patients by telephone or text message at this stage.
do not accept any email invitations (we thank Tattenhall Online for drawing the latest scam to the attention of our patients)
be assured that when it is your turn to receive the vaccine we will be in touch to invite you
Please remain vigilant after receiving your vaccination – Hands, Face, Space and following government lockdown guidance remain critical
Our thanks to you all for your good wishes, thanks and continued patience at this time.