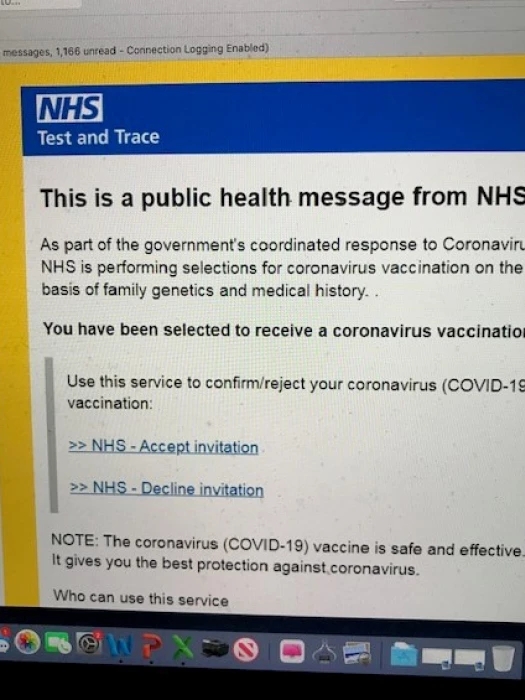 This member of the Webteam wishes to alert readers of Tattenhall Online that there is a COVID scam in operation.
Fake messages purporting to be from the NHS urging people to book a vaccination slot are circulating.
Cyber criminals' use of the vaccine to trick people into sharing personal details is just their latest shameless attempt to exploit fears during the pandemic.
Here are some tips to avoid falling victim to this scam:
You might receive an email which informs you that you have been selected to receive your COVID vaccination – it looks authentic (see screenshot right)
You are then asked to 'accept' or 'decline' the invitation
When you 'accept' you are immediately diverted to another screen (bright red in colour) which immediately advises 'Deceptive Site Ahead' and states that you might be prompted into disclosing personal information.
Remember the NHS will never ask you to input personal information or to prove your identity.
Stay safe everyone and be alert.