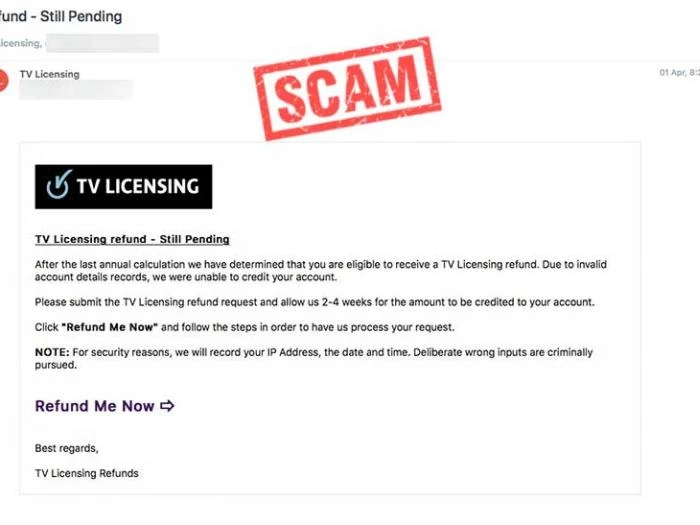 One of our webteam has just received a text which says that she is due an overpayment refund of £275.43 from 2014-16 and that she can make her claim by visiting tvlicensingid.co.uk
She did not open it but googled it on her laptop -- clearly a scam.
A new warning has been issued about a convincing scam email pretending to be from TV Licensing.
Action Fraud has said it has more than 5,000 complaints about the scam email in the last three months alone as criminals try to con people into passing them their details.
The emails try to trick people with subject lines like "correct your licensing information" and
"your TV licence expires today" to convince people to open them.
TV Licensing warned that it never asks for this sort of information via email.
"Some customers are receiving scam email messages saying they are due a refund or need to keep up their payments," it said in a warning to customers.
"A link directs customers to a fake version of the official TV Licensing website which asks them to enter personal information and bank details.
"If you receive a similar email message, please delete it."
'