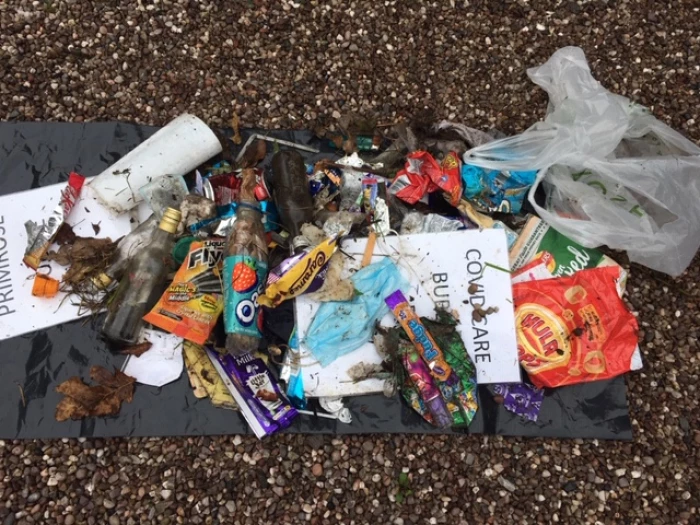 Regrettably, the volume of litter is increasing throughout the village.
We have previously reported on the scourge of 'unwanted litter' and unfortunately this continues to dominate our local roads and lanes.
Discarded wet wipes, face masks and plastic gloves are now more commonplace too and were noted on a recent litter picking session and, worryingly, pose a potential health threat – (see DEFRA website).
Whilst our volunteer litter pickers dealt with face masks and discarded wet wipes dropped by others, they were having to use their own personal safety equipment to remain safe outside the home.
We urge everyone to take their litter home – it is a problem and yet few individuals would admit to dropping litter.
It really is antisocial (and potentially worrying during the pandemic) to expect others to clear up after a minority of individuals who pay scant regard to their local and/or national environment.
This morning's image shows the local litter collected on a short walk throughout Tattenhall.