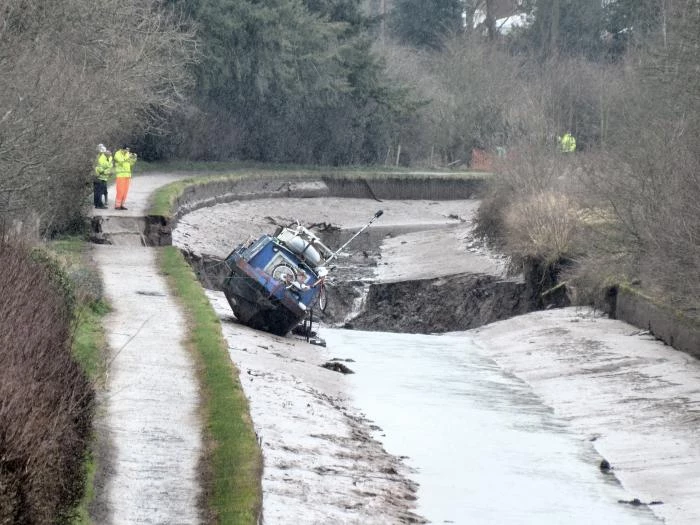 Many of us have been worrying about road journeys during this wintry weather. However have a thought for those who use the canals.
At the end of last week, there was a major collapse of the canal embankment on the Middlewich branch of the Shropshire Union Canal, between Wardle and Stanthorpe Locks, which resulted in all of the water draining into the River Wheelock. This left 20 boats stranded and closed the link between the Shropshire Union and the Trent Mersey canals. The towpath is also closed.
At this stage it is not clear how long the repair will take as the reason for the collapse is currently being investigated. Further updates and information will be released by the Canal and River Trust.