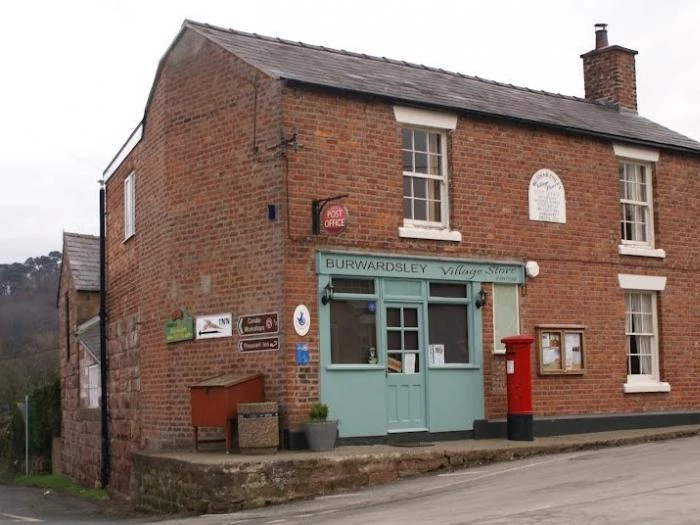 We are pleased to report on 'The POFFEE' at Burwardsley, which offers cyclists and walkers a natural break.
Sheryl Baguley has recently moved to the 'Burwardsley Village Store and Post Office' and is already full of excitement on what she plans to offer in the future as she develops this distinctive business hub on The Ridge.
For the last 12 years, Sheryl ran a thriving coffee-shop business in Thurstaston on the Wirral, but their loss is our gain since Sheryl has decided to come back to Burwardsley where she has very fond and nostalgic childhood memories of summers spent at the Outdoor Education Centre.
The name of her new venture, therefore, is unsurprising -- an amalgamation of the 'Post Office' and her love of freshly roasted 'Coffee' -- hence 'The POFFEE'.
Sheryl is already offering a 'take out' menu for cyclists and walkers and invites you to take a natural break and enjoy her homemade batches, lunchtime treats and a satisfying cup of coffee. She also encourages you to enjoy her beloved garden tucked up on The Ridge!
Within the 'Village Store' there are lots of treats and a last minute gift section with shabby chic, together with a selection of waxed hats, scarves and gloves as autumn approaches.
The Store is open daily 8.00am-5.00pm (shut from 2.00pm on Mondays) and on Sundays is open a.m.
So if you are out cycling or walking then take a look.
If you fancy something hot on your tour (a sizzling bacon batch perhaps) then just call Sheryl at least 15 minutes before collection of your 'take out' 01829 770359.