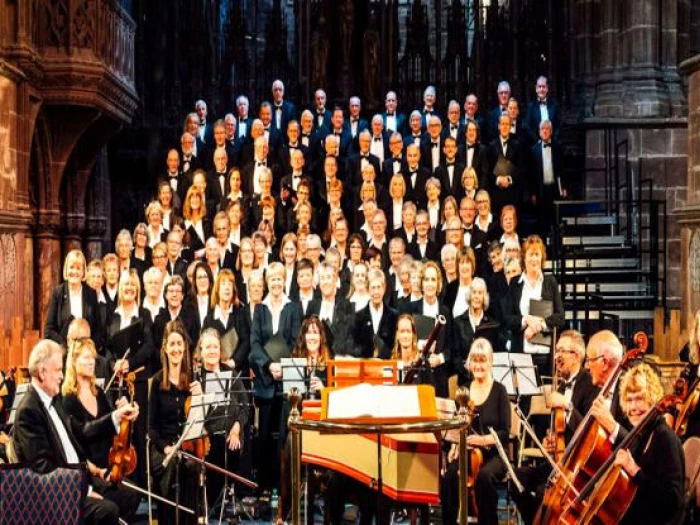 A Chance to enjoy an Iconic Concert: Verdi's Requiem at Chester Cathedral
25th November at 7:30 pm.
Last performed by the Society in 2010, Chester Music Society Choir  will be accompanied byLiverpool Sinfonia – including eight trumpets
The line up of soloists is impressive:
Soprano – Erika Mädi-Jones
Contralto – Margaret McDonald
Tenor – Charne Rochford
Bass-baritone – Andrew Greenan

All under the musical direction of Conductor Graham Jordan Ellis.
Aside from his operas, Verdi is best known for this extraordinary Requiem, written in memory of the Italian writer and nationalist Alessandro Manzoni. When Verdi and Manzoni met in 1848, Verdi described the experience as one of being in the presence "of a saint."
After Manzoni died, Verdi wrote, "Now all is over! And with him ends...the greatest of our glories." It was for Manzoni that Verdi composed his Requiem.
The Requiem is unashamedly theatrical in style, with passages of great tenderness and simplicity contrasting with intensely dramatic sections. Writing at the time, the eminent conductor and pianist Hans von Bülow described it as 'Verdi's latest opera, in church vestments'. Brahms said "Verdi's Requiem is a work of genius".
Tickets cost £15, £25 and £30.
Full details of the performance and ticketing information, can be found on the Chester Music Society's website – here.
Tickets can also be purchase at Chester Cathedral – click here.
WeLoveTattenhall