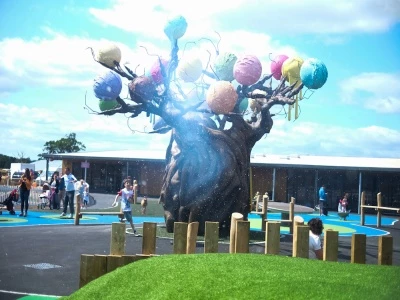 The Ice Cream Farm has this week launched a spectacular sale on their VIP Play Passes, giving customers the chance to save up to a staggering £325 on the array of kids' activities available at Cheshire's tastiest tourist attraction.
The VIP Play Passes are now undergoing a half-price sale throughout the December until 12th January. Announced on The Ice Cream Farm's website and social media channels, the campaign has already had a staggering reach of thousands.
The Play Passes are an innovative combination of loyalty and gift card, providing discounted 'plays' on the activities at The Ice Cream Farm. The VIP Play Pass allows access to all facilities with a huge saving, which the current sale allowing access to even bigger discounts on this already great deal.
Jonathan Fell, Director of The Ice Cream Farm comments: "We had huge success with the VIP sale last year but this year we wanted to treat our customers to an early Christmas gift with some huge savings before the big day. The Play Passes are already great value for money and offer huge savings on all of our paid-for play activities, but this sale means you can stock up on the Play Passes for both Christmas gifts and birthday gifts for 2017".
With the Play Passes having no expiry date and the fact they can be used between multiple children, it's no surprise that people from all over the country have already been making the most of this truly tasty deal!
The Play Pass scheme was introduced in July 2015 when The Ice Cream Farm underwent a £5million redevelopment, transforming the tourist attraction from a humble family day out to a truly unique experience. Described as one of the main contributors to the North West's economic growth by the RBS Regional Growth Tracker in 2015, the redeveloped attraction has been a huge success.
Activities at The Ice Cream Farm include Europe's largest indoor sand and water play, Honeycomb Canyon, Strawberry Falls, a spectacular sensory adventure golf experience and the magical snow-emitting Ice Cream Tree to name but a few! The VIP Play Passes are on sale until 31st of January and can be purchased at The Ice Cream Farm: http://www.theicecreamfarm.co.uk/savings/