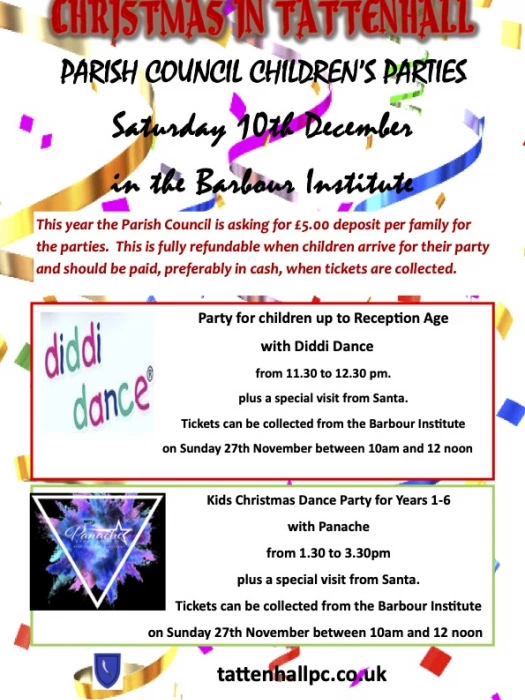 Parish Council – Children's Christmas Parties
From November 27th (between 10 am and 12 noon) there's an opportunity to book places for children at the Christmas Parties being held at the Barbour Institute. A £5 deposit is required – but this will be returned in full when children arrive at the party.
The parties are on 10th December at the Barbour Institute.
For children up to Reception age: from 1:30 – 2:30 pm.
For children in Years 1 – 6: 1.30 – 3.30pm.
Check out the poster for details.
WeLoveTattenhall