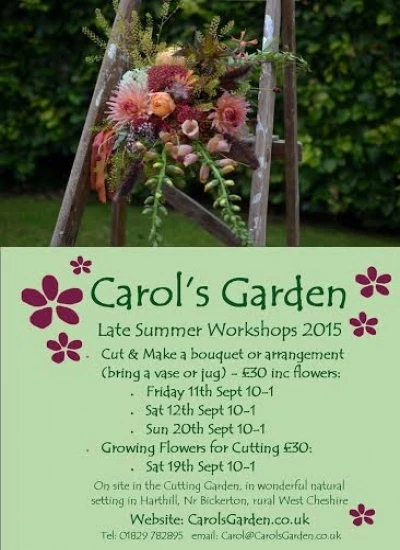 We have all delighted in reading the summer of success for Carol Siddorn at both the Tatton Park RHS and at the Southport Flower Show – absolutely blooming marvellous!
Just so you know – it might be worth contacting Carol if you still want to attend one of her very popular 'Late Summer Workshops'. How can you resist!!
You might also want to make a note that there will be some Christmas Workshops too.
So, details to the right.
Two 'Late Summer Workshops' remain on the schedule this coming weekend – 19 and 20 September.
Have fun enjoying the delights of late summer in Carol's Garden.