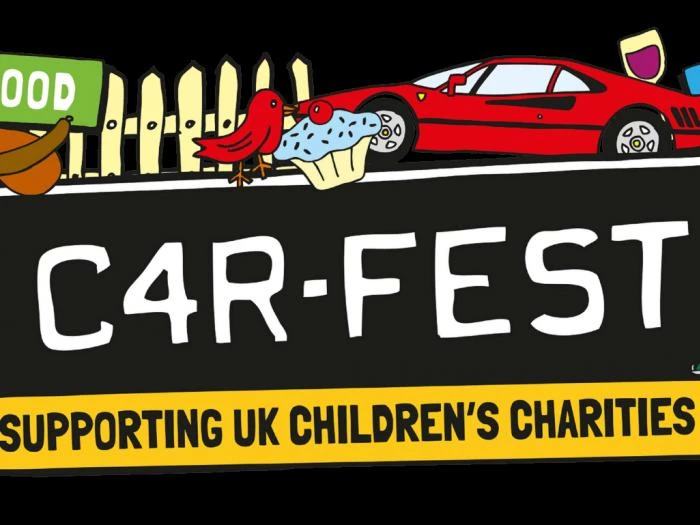 CARFEST 2021
Yes, it won't be long until we're back and we've missed you! We were so sad not to be able to host CarFest last year but are really excited to be back raising money for our charity partners this summer. Celebrate our 10th Birthday in style with the best music, fastest cars and the brightest stars!
Join us at one, or even both festival weekends as we finally gather together for a long-awaited weekend filled with great music, lots of love and fun.
To keep up to date with the full line up of stars and activities,  CLICK HERE
There are still some tickets available, so BOOK HERE
Music at CarFest North
3 days of performances on both the Main Stage and the WigWam include McFly, Rag'N'Bone Man, Texas and Razorlight.
In the Kitchen
This year's Kitchen Stage, in association with Napoleon Grills, is bringing you a line-up of the UK's best celebrity chefs and bakers! Throughout the weekend we will be treating you to cooking demonstrations from the likes of James Martin, Dale Pinnock, Prue & Peta Leith, Candice Brown, Atul Kocchar, Glynn Purnell and more!
Cars at Carfest North
What would CarFest be without its superb collection of cars?! From the very best Vintage Classics, to F1 and Grand Prix cars to famous movie cars, CarFest has it all! The Kwikfit-Michelin Track will feature four daily themed shows, with over 100 cars taking to the Kwikfit-Michelin Track across the day, wherever you are on the festival site, once you hear the roar of the engines and smell burning rubber, make sure you make your way to the Kwikfit-Michelin Track where our drivers and demos will definitely take your breath away! Don't miss a visit to the Motorsport Paddock where you can meet the drivers, learn more about our special featured collections, and take a look under the bonnets of some of the most amazing cars ever built... definitely a paradise for petrolheads!Plus of course, CarFest brings together the country's leading car manufacturers to not only celebrate their heritage, but also show off some of their latest offerings to keep you up to speed with the best cars on the road.
FAMILY FUN
We are all about making memories and want to create some fun for all the family! Take the weekend to celebrate the outdoors, get your hands dirty, and have some good old fashioned fun! This year CarFest will be packed with a host of the most popular family activities across the past 10 years! From the biggest and the best in Megaland, team sports and challenges in our Showground to arts and crafts and play zones...