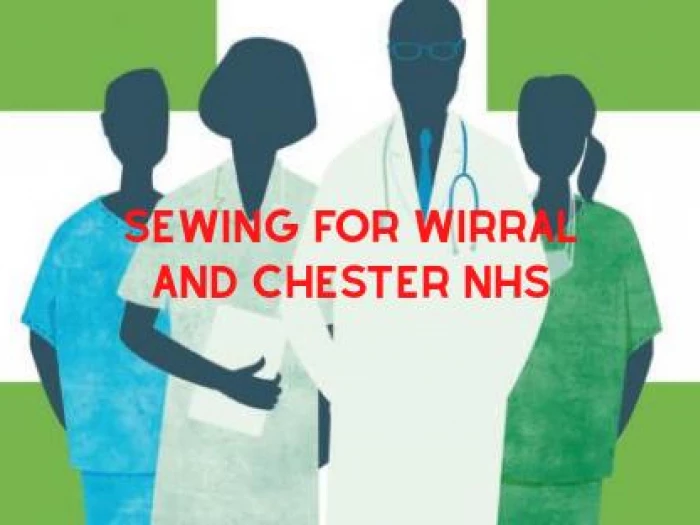 As a retired theatre nurse I felt that I should be doing something to help during this difficult time.
Up until recently I have been running 'The Loss Cafe' in the village but family commitments required me to step down. Like many of you have time on my hands during the present conditions and I decided to get my sewing machine out to make scrubs for the NHS. The purchase of fabric for this requires funding and I am appealing to you to read further. NHS workers are facing shortages of protective equipment in the battle against coronavirus, but one group is trying to help.
A and E Nurse, Ashleigh Linsdell, realised that she and her colleagues were running out of scrubs and as a keen crafter in her spare time she decided to source a pattern and fabric in order to create her own scrubs for her team at Pilgrim Hospital, Boston, Lincolnshire. Doctors, nurses and healthcare staff wear scrubs as they are designed to have minimal contaminants to hide and are easy to launder. In the current pandemic situation they get through many pairs everyday in the bid to prevent the spread of germs. When Ashleigh ran out of fabric she posted on a sewing group for help in sourcing more and was inundated with offers from people wanting to help. Less than a week later the group has 9,000 members with people all over the UK in sub groups that are not only making scrubs but donating money to pay for the materials required to do this. Some sewers are funding their own sewing but there are many who can't afford to do this and we need funds to buy material that is being sourced at cost.
If you are interested in donating to this magnificent cause please follow the link that will take you to the sub group coordinator for 'Scrubs for Wirral and Chester NHS' at
https://www.facebook.com/donate/2420180741445658/?fundraiser_source=external_url
Your help would be most gratefully accepted; or if you have a sewing machine and would like to find out more about making scrubs, masks or washbags for the NHS please feel free to email me at aj.yates@btinternet.com
Thank you so much for taking the time to read this.
Stay at home, stay well and stay safe