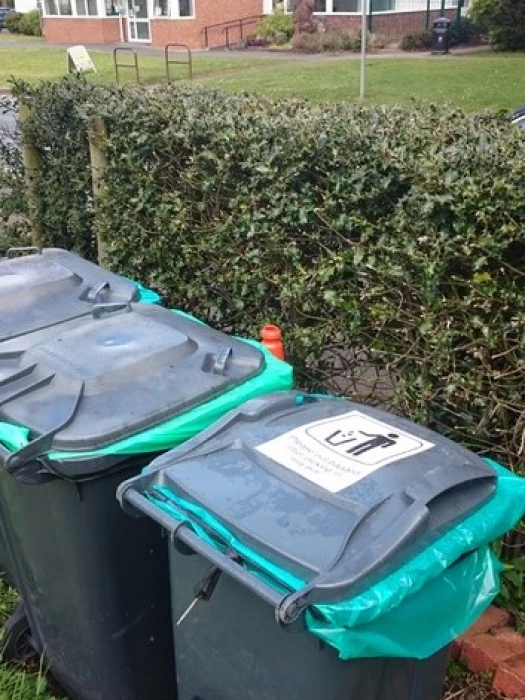 We have been able to acquire a bin specifically for bags of litter and it is sited in the churchyard in front of the school but sunk down behind the hedge (see image).
There is a clear label on top of the bin which is the third one along stating that this is where bagged litter can be placed.
CWAC expect litter to be placed in white bin bags so they know it is litter.
Everyone who has joined the litter picking group will be emailed with how to obtain the white bin bags which are being provided by CWAC.
Hopefully this will help to alleviate problems with other village bins when they have been filled by bags of collected litter.
Thank you to everyone who is helping to keep our village tidy and litter free.
I am sure it is appreciated