Buy It, Sell It, Give It Away or Look For A Bargain!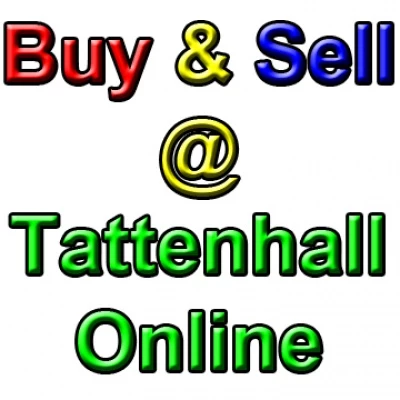 Do you have things you don't want? Or are you on the lookout for a bargain?
If you said "yes" to either – or both – of the above, we've some great news.
We're delighted to tell you that as from 6th June 2016 a Buy & Sell feature is being added to the Tattenhall Online website.
If you want to list an item, it's easy to use:
Click on the Buy & Sell option on the navigation bar, then follow the easy to use instructions.
Click on "List your item".
If you have registered previously, then log in.
If you are a first time user then click on the "Sign up" button to register and to enter your contact details.
Choose a category: "Items for sale", "Wanted items" or "Free to a good home".
Enter details of what you want to sell, give away or buy – you can even upload a photo of the item.
Then sit back and wait for other Buy & Sell viewers to get in touch.
When the item is no longer available, simply follow the instructions to remove it from the listing.
If you're in the mood for picking up a bargain, scroll down the items available until you find what you're after, and then contact the seller directly.
What could be simpler?
No fuss. No fees.
Look out for the new Buy & Sell facility which goes live on 6th June 2016.
Please Note:
Tattenhall Online provides these adverts for local residents free of charge. It is for private/personal/individual sales and cannot be used for business sales of any kind. Any issues regarding the goods or services listed on this page should be dealt with between the buyer and the seller. Tattenhall Online does not provide any assurances, warranties or guarantees for any listed items. Use this service at your own risk.