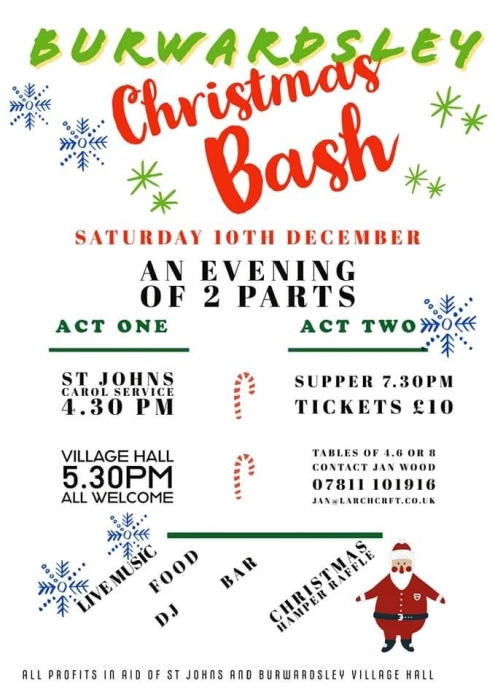 Burwardsley Christmas Bash
Take advantage of the local opportunities.
Join in the carol service in the delightful setting of St John's Church in Burwardsley from 4:30pm, and then move on to the range of activities at the Village Hall from 5.:30pm, with live music, DJ, food and even supper at 7:30pm.
So – Beat a path to the Burwardsley Bash......
What a way to celebrate!
WeLoveTattenhall