Fri 5th Jun 2020

Light rain shower 13°C
The beautiful village of Tattenhall in Cheshire
Tattenhall Local History:
September 2019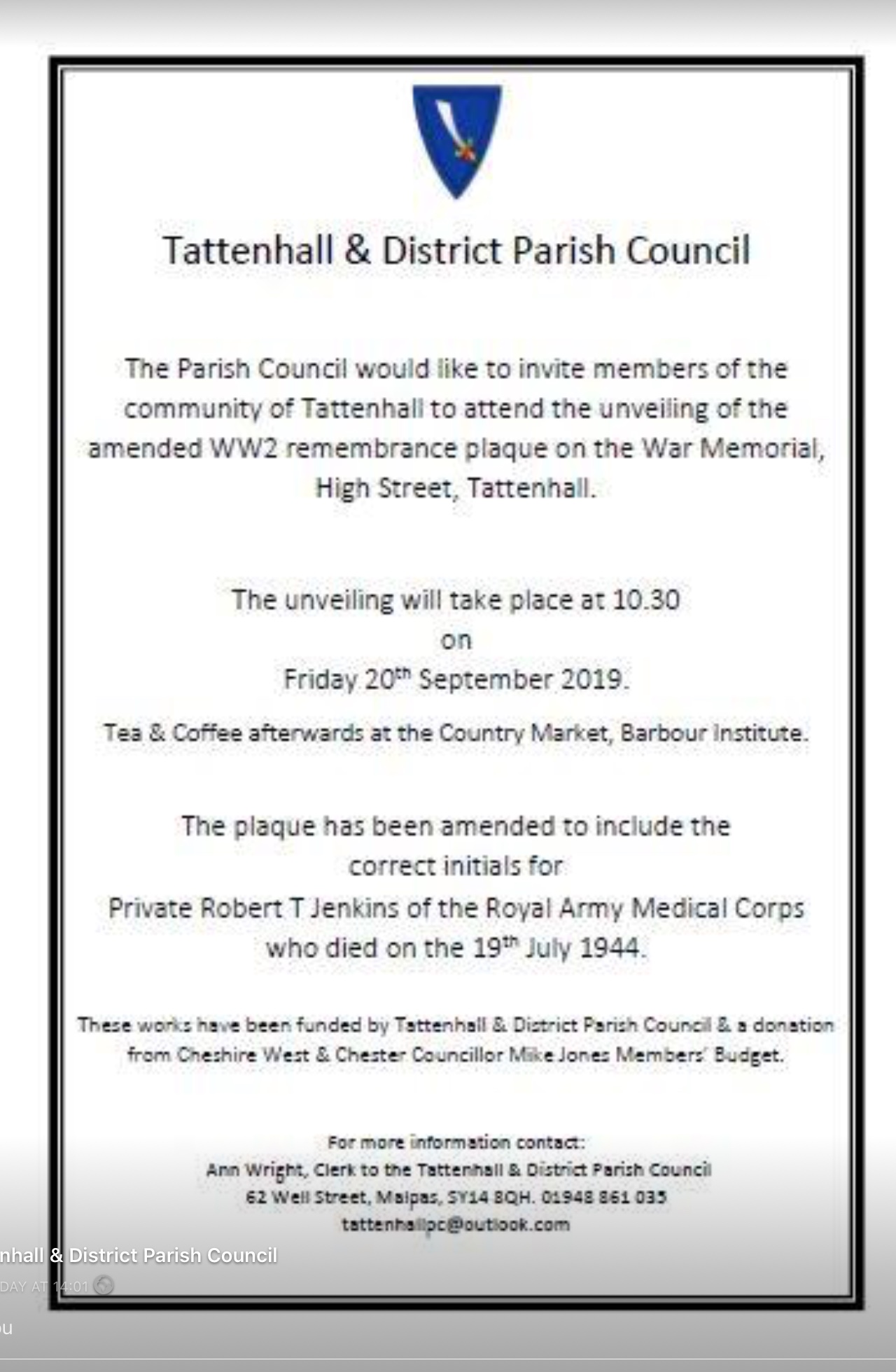 CLICK ON IMAGE TO ENLARGE
The bronze plaque (recently removed from Tattenhall War Memorial) was reinstated to this focal point within our village on Thursday 15 August.
You will recall from previous reporting, that there was an error on the WWII plaque which has now been re-worked and stands proud once more.
Since our War Memorial is a Grade II listed building, necessary permissions were sought by the Parish Council, details of which were reported in the Minutes of the Tattenhall and District Parish Council.
Craftsmen at a Stockport company have undertaken and guaranteed the work and the bronze patina will age in time.
Thanks to the Parish Council and to our Ward Councillor who have funded this project — it is remarkable just how many errors actually exist on War Memorials throughout the country.
popular recent storiesAlso in the news