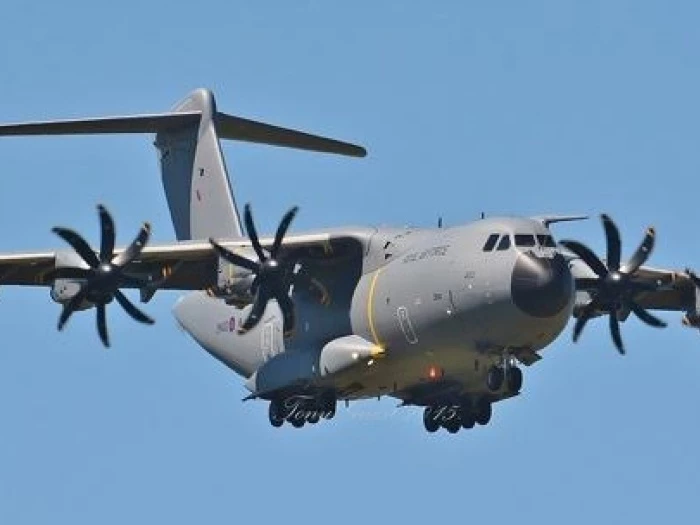 You may be forgiven for thinking that the headline has something to do with Steven Spielberg's latest box office hit based on the novel by Roald Dahl and entitled 'BFG' (Big Friendly Giant).
However, this was a BFG of another sort entirely!!
Giant of the skies, the RAF's new strategic transporter Airbus A400M Atlas, added an airborne dimension to Bolesworth's CarFest North during Saturday afternoon.
This local aviation enthusiast saw it and we hope you did too!!!!