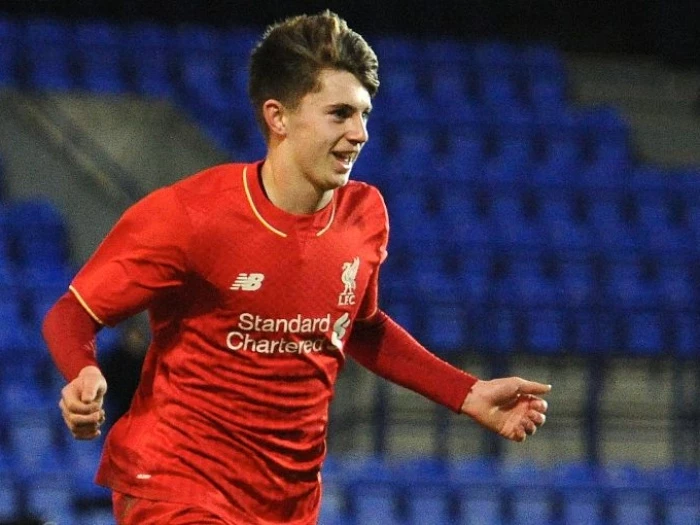 Ben Woodburn has signed a new long-term contract with Liverpool FC.
Ben, who turned 17 just days ago, plays for the Under-23 side and scored twice for the first team in pre-season friendlies.
Klopp said: 'This is really positive news of course, and it's brilliant we have acted decisively to show our intent with our young players'.
'Ben is in those earlier stages and has a lot of developing still – but wow, what an exciting talent he is'.
For those of you who don't know the Tattenhall connection .... Ben is a local boy and former pupil of Tattenhall Park Primary School and The Bishop Heber High School.
Our CONGRATULATIONS to Ben.
(attributed to BBC online and image via Getty Images.)