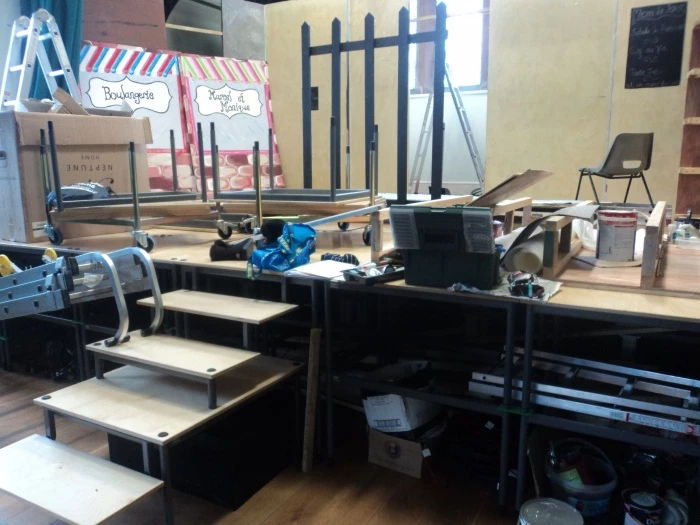 Preparations are well underway for our upcoming village pantomime, 'Beauty and the Beast'; the performances which will be held at the end of this month.
To whet your appetite, here is a 'before shot' of the set – look out next week for the 'after shot'!
Last weekend our handy helpers, armed with all manner of power tools, built the set and stage extension.
In anticipation of the first full rehearsal this coming Sunday, an army of vounteers, armed this time with paint brushes, will be working flat out this coming Saturday.
There will also be plenty of ladder climbing in order to position the lights and the sound desk will need finely tuning!
And, importantly, our much appreciated dedicated tea and biscuit team will be on duty throughout!
The teamwork is truly amazing.
Looking forward to seeing you at one of the performances.