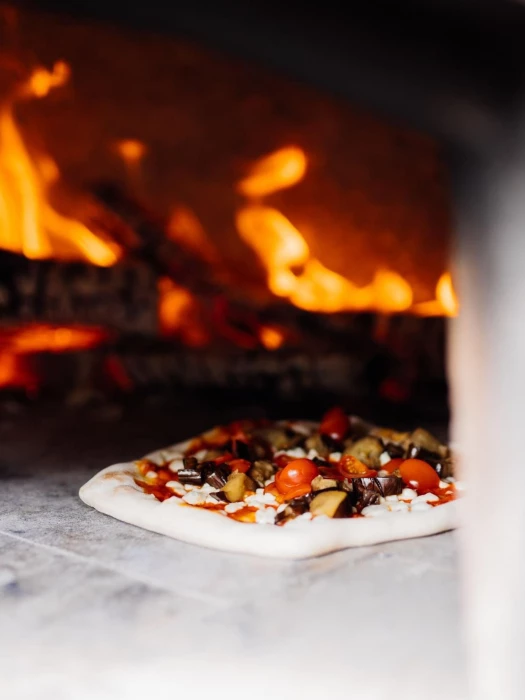 The team at the Bear & Ragged Staff recently gave an update on their Facebook page:
"Bear-rilliant News!
We are delighted to update you with the news that we will soon be launching a Pizza Takeaway at the Bear & Ragged Staff.
'FiredUp @the Bear' will be the first stage of our exciting plan to get the pub back up and running and we plan to be firing up the oven (currently being built from reclaimed bricks from the pub) in early August.
'FiredUp @the Bear' will offer authentic, fresh, wood-fired pizza and will be available by ordering and paying online and collecting; or subject to waiting times, to walk up, order and takeaway.
We are busy preparing the location and building the oven which is going to be situated in the car park at the Bear and Ragged Staff and very much look forward to sharing menu, prices and ordering methods very soon. Our Award Winning Chef Director Brian Mellor is busy perfecting the recipes and sourcing great ingredients, beer sommelier Martin has been finding a couple of interesting beers to match, Fiona is pulling the strings to make things happen and Mary is bringing colour and pride back to the site.
FiredUp is the first stage of the development of the Pub and gives us something to offer the village whilst our longer-term plans are developed. Despite the impact of the Covid-19 pandemic on hospitality businesses we are if anything even more determined to re-open this great pub early in 2021. Great local food, fantastic beers and warm hospitality are at the heart of everything we will be doing with eight en-suite bedrooms and a function room providing much needed facilities for our thriving village. And if that wasn't enough the award winning Harthill Cookery School will be relocating to the Bear to offer its unique range of food related learning activities and exciting events.
More details on our plans along with investment and job opportunities will follow. We are very keen to keep everything as local as possible and will soon be looking to offer both SEIS and EIS equity investment for a share in the pub.
We also plan Kickstarter investment to enable supporters to pre-pay for products, services and prizes; all to help us get 'the Bear' back open and roaring. (We know Bears tend to growl but we hope ours to be roaring😊).
We will be back soon to confirm our menu and how to order. Until then, stay safe"
ShopLocal #SupportYourLocalBusinesses