Sat 28th Nov 2020

Patchy rain possible 7°C
The beautiful village of Tattenhall in Cheshire
Phil Rouse:
September 2015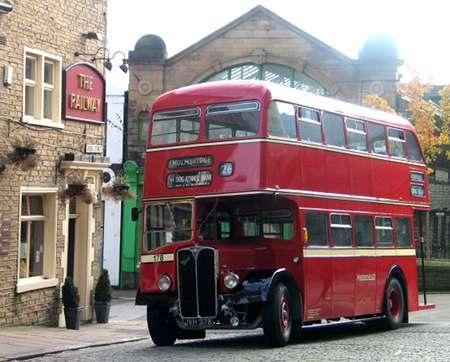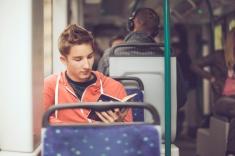 Notwithstanding the jubilant article posted on 'Tattenhall Online' a month or so ago, it seems that Council Policy on school transport is still capable of causing some grief to parents from Tattenhall and its immediate district. For Year 7 parents who benefitted from the Council reversing its earlier decisions to deny children free transport to Bishop Heber High School, it seems the war was won; at least the letter I received indicated that my daughter would receive free transport to the school in Malpas for the next five years. For those individuals who are applying in this and subsequent academic years, however, there may yet be banana skins!
What has prompted this rather hurried article is a conversation with a near neighbour, who has a child in the current Year 6, and who reported a conversation with the Council setting out an approach completely contrary to that stated to me in writing in May and news that not every Year 7 parent has been granted free transport.
The background to the problem is this (and let me include my first disclaimer — I am a lecturer in law, not a politician). The government has loosened arrangements between primary and local secondary schools to make it easier for parents to access different and potentially far-flung schools. Faced with the obvious need to protect council-tax payers from the risk of spiralling costs arising from its legal obligation to provide free transport to those children who live more than three miles from a secondary school, a clear and logical policy was needed. Many think, me included, that what was introduced was so simplistic and potentially damaging to rural communities that any of the 11 year olds affected by it could have done better. In short, the Council will only provide free transport to the closest secondary school to your home address, in which space is available. The policy thus ignores long-standing feeder arrangements, and the risks to communities lying equidistant from two or more secondary schools, with potentially children being sent in different directions depending on the road in which they live.
A "Consultation" process, which preceded the introduction of the policy, felt to those in attendance more like a lecture than a genuine attempt to listen. It seems that not a single change was introduced as a result of this exercise. This apparent reluctance to listen caused a vehement and, at times, angry response to the perceived injustice. The campaign, led by a number of energetic rabble-rousers, unified the parents of the district and involved our local MP and the Chester Chronicle. Brilliant as it was, the reality is that it has not led to any change in the policy itself. It seems, from what I have seen and heard, that the climb-downs made by the Council in individual cases were occasioned by its realisation that it was not applying its own policy correctly.
Sorry for the big build-up, but here comes the legal bit (and the second disclaimer — my background is in criminal law and so I am not holding myself out as an expert or an advisor, but am just relaying my experience of events in the hope it may help others). The Council did not apply its own policy properly in two important regards. There were two legal arguments, the first one caused a reversal of the refusal of free transport to Burwardsley residents and the second one, apparently, led to the granting of free transport to Tattenhall residents. In respect of Tattenhall, the Council wrote about, "eligibility review processes", but, from what I can tell, this is code for, "we got it wrong again".
Burwardsley
Those applying in the village were denied free transport on the basis that Tarporley High School was the nearest school. A journey in the car, however, suggested that by road Bishop Heber High School was, in fact, closer. I was directed to a section of the Council Policy which stated that distance to the nearest school should be calculated by footpath and not road! Stunned by the stupidity of this, I examined the policy closer to find that the method of measurement to which I had been directed was only designed to determine if there was a school within a 3 mile walking distance. It was not intended to be used to determine which of any two schools, over three miles away, was closer. The Council accepted that it was wrong and road distances should be used when determining the closest school over 3 miles away. Credit to the Council for its speed. I sent the email challenging the refusal on Saturday 20 June and received my daughter's bus pass on the following Thursday.
Tattenhall
The above argument, however, was not relevant to most Tattenhall residents because, as I understand it, Christleton High School is closer than Bishop Heber High School to Tattenhall, whether by footpath or by road. Parents in Tattenhall, therefore, had been denied free transport to Bishop Heber High School because, when applying for places, they had failed to place Christleton High School as their first choice school. They were then left in the ludicrous position of being denied free transport to a school to which they could gain entry (namely Heber), because there was a school to which they wouldn't gain entry marginally closer. Examination of the Council's own policy, however, provided no support for the approach the Council were taking in denying bus passes. The argument I raised directly with the Council is set out below. It cites para 24 of the Department of Education, "Home to school travel and transport guidance" which reads:-
Timing of assessment of eligibility
24. At the point when transport eligibility is considered, the prospect of being able to secure a place in an alternative (usually nearer) school must be a real one.
I argued that, if the parents can demonstrate, at the point at which they applied for free transport to Bishop Heber, that there was no real prospect of gaining a place at their closest school, then that should be sufficient. It would, accordingly, be entirely wrong to deny free transport on any additional basis that was outside the policy of the Council and outside the guidance from the Department of Education. Shortly after this, the council introduced its "eligibility review process", which led to a wholesale U-turn on its refusal to grant free transport to Tattenhall residents on that basis. For some unfortunate parents in Gatesheath, who live closer to other schools that are not over-subscribed, the result has been different.
The U-turns are good news for those who benefitted, but do nothing to assist those whom the Council can suggest have a "real prospect" of gaining entry to Christleton or other schools closer to the applicant's home address. This leaves the next year of Tattenhall parents vulnerable to being denied free transport to Bishop Heber because of the state of admissions at Christleton and other closer schools. I requested by email on 31st July that a representative of the Council come to Tattenhall Park Primary School and spell out how the Council will now be applying its policy and any residual risks this poses to those now making applications to secondary schools. I hope arrangements are underway.
I anticipate that for most the risks are small. That said, nothing should be taken for granted. The situation in Gatesheath however exemplifies the stupidity of the policy. Had the parents applied to (what they are told is the closer school of) Queen's Park in Handbridge, the Council would now be having to organise a completely new bus. The parents should not be financially worse off for choosing to keep their child with friends with whom they have shared a class from the age of four. For the Council to offer something they don't actually want parents to accept, knowing that parents would rather lose money than accept and cause upset to their children, is in my view an act so cynical that no public body should conduct itself in that way.