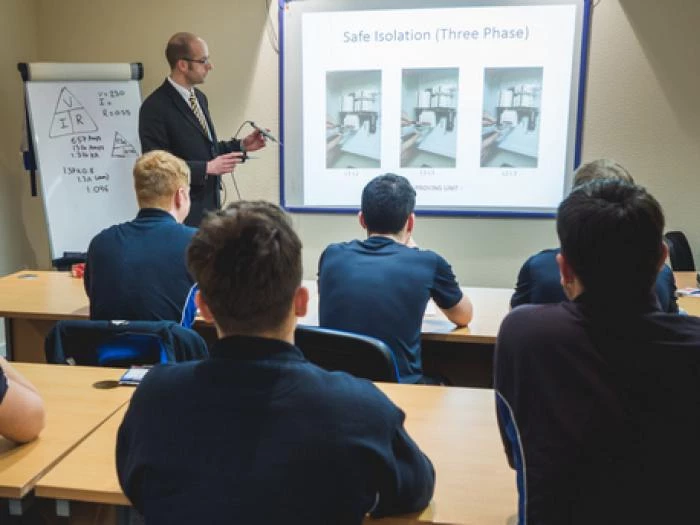 LOCAL BUSINESS WINS A PRINCESS ROYAL TRAINING AWARD
Barlows (UK) Ltd, a family-run business based in Malpas, has been awarded a Princess Royal Training Award 2019 for creating a lasting impact by successfully linking their skills development needs to the company's performance.
The electrical business puts training at the heart of its strategy with 95% of its staff having undertaken an apprenticeship. The programme is embedded and integrated in the business and led passionately from the top-down, with training meaning that work is done 'the Barlows' way'. There is a 97% retention rate of employees and the business has grown solidly for the past 25 years, even during recession periods.
Starting life in 1948 as a small electrical repair shop in Malpas, Barlows (UK) Ltd has gone from strength to strength, opening three further offices in Manchester, High Wycombe & Lancaster together with three high street appliance retail outlets in Malpas, Whitchurch & Ellesmere. The company now has over 400 directly employed staff and a fleet of over 250 vehicles.
HRH The Princess Royal will present the award by at an awards ceremony that is to be held at St. James's Palace in London in the autumn.
More information about The Princess Royal Training Awards Click Here.
Antoinette Sandbach MP has added her congratulations:
"I'm delighted that Barlows (UK) Ltd's focus on training and development has been recognised with the award of a Princess Royal Training Award 2019. I am a proud supporter of apprenticeships and, by putting them at the heart of their business, Barlows (UK) Ltd have powerfully demonstrated the value apprenticeships bring not only to the apprentices but to the employers that offer them."