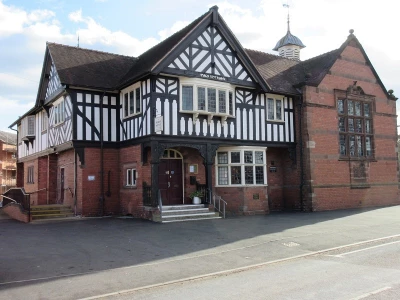 Last week, despite the horrendous circumstances our neighbours found themselves in, it was great to see the Barbour Institute open and supporting the community once again. It was especially heart-warming to see how the Tattenhall community rallied to help those in need.
The Barbour website is currently being updated and whilst looking back at old photos we have been reminded of the important part the Barbour Institute has played as the backdrop for many weddings, family celebrations and shows over the years. Not to mention the many groups, clubs, classes and events we have hosted.
As we cannot host (and therefore advertise) any classes or events at the moment the content on the website is looking a bit sparse. We are therefore looking for your stories of how Barbour has played a part in your past. Were you banished to the Boys' room whilst others played pool in the Billiard room? Did you have school lessons in the Hall? Have you celebrated New Year's Eve at the Barbour? (All stories recently uncovered just by asking around).
It would be great to learn more about the Barbour Institute, any info would be gratefully received, all photos will be scanned and returned.
Contact the office by email (barbourinstitute@btconnect.com) or by leaving a message on 771649.