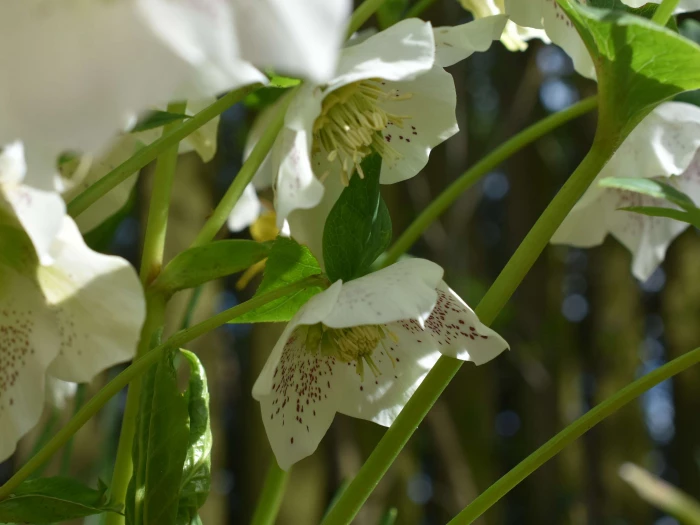 We Never Closed!
The Gardening Society took the decision early on to move online and below is the programme we ran last year to date. Organising the Plant Sale online was a bit of a challenge, to put it mildly, but organise it we did and it was more successful than ever. It was so successful that we'll be running it again this year – more on that below.
Our other big challenge was the Village Show. Clearly we could not use the Barbour Institute, but fortunately the Tattenhall Allotments Association stepped into the breach. Last year was their 10th anniversary so, as they wanted to have celebrations of their own, we shared the cost of a big marquee between the two organisations and with much help from members of both we managed to put on a trimmed-down Show. We were blessed with the weather and although entries and visitors were understandably down on a traditional Show we felt it was a good afternoon out and extremely successful.
The programme for last year included :
May Plant Sale online,
September , Village Show
October , Razvan Chisu, 50 Shades of Green,
November , Darren Lerigo, Clippings.
December , Quiz Night,
January 2021, Chloe Aldridge, The Secret Life of Chester Zoo Nature Reserve. This was a talk we invited everyone to, free. It was very well attended and packed full of beautiful photos from this hidden gem of a reserve.
February, Paolo Arrigo, Italy from seed to plate.
March Sue Beesley, Perennials for Autumn & Winter Interest
Future plans
14 April 2021, Liz Digby, CWAC, Home composting. Come and find out how to do it properly – even more important now with upcoming changes to the green waste collections.
15 May 2021, Plant sale opens online. Once again, hundreds of plants of all kinds will be available at very reasonable cost. Some of them are unusual or hard to obtain and all come with free advice – you only have to ask!
19 May 2021, Private evening visit to Tattenhall Hall gardens. Those who've ordered from the online Plant Sale can also collect their purchases – and buy more if they wish.
...and (drum roll) we've just confirmed the date for our return to the Barbour Institute for the Village Show which this year will be on the new date of Sunday 1 August. We hope the new date will encourage more flowers and veg, with a revamped Show schedule.
And looking ahead to our season of talks 2021/22, we're hoping to deliver a mix of in-person and Zoom talks, the reason being that if we have a Zoom speaker we can widen our net considerably and have the occasional talk from speakers who live too far away to make it viable as a physical talk. We know some people aren't comfortable with Zoom so we'll still (covid-willing) have some in-person events.
Despite everything we've had a fantastically successful year. It's been hard work sometimes, but membership is up, attendance at events is up, we're forging stronger links with other village groups and have other plans in the pipeline. We're absolutely not fusty, dusty people who are only into secret leek growing recipes...though if anyone has one, feel free to share...We'd love to welcome new members, and particularly people who are starting out in gardening and finding it all a bit overwhelming. We have so much help and experience to offer, why not get in touch and give us a try?
Anyone who is thinking of joining us can contact us via email on tattenhallgdnsoc@gmail.com.
As well as free access to all the talks and first pick of the online plant sale stock, all members get a discount code to use with Dobies CLICK HERE (everything they do, even the greenhouses), Okells Garden Centre CLICK HERE and Walker's Nurseries CLICK HERE.
Membership is currently (for new members) £14 single/ £20 couple, and (for renewing members) to take in to account the sessions lost at the end of last year, single £10/ couple £15.