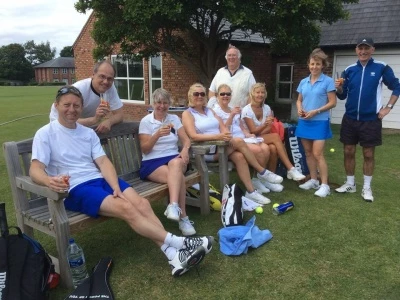 'Tattenhall Tennis Club', which is a part of Tattenhall Recreation Club, is a friendly group of people. We range in ability; some play competitively but the majority of us simply enjoy the exercise and meeting up together.
If you'd like to test the water do come down on a Tuesday evening when we have open sessions, starting at 7pm and running until about 9pm.
We also have occasional informal tournaments, such as the one we held recently on Wimbledon Men's Final Day. After Djokovic and Federer had battled it out and we had as well, a glass of Pimms was the perfect way to conclude the afternoon. Everyone was a winner!.