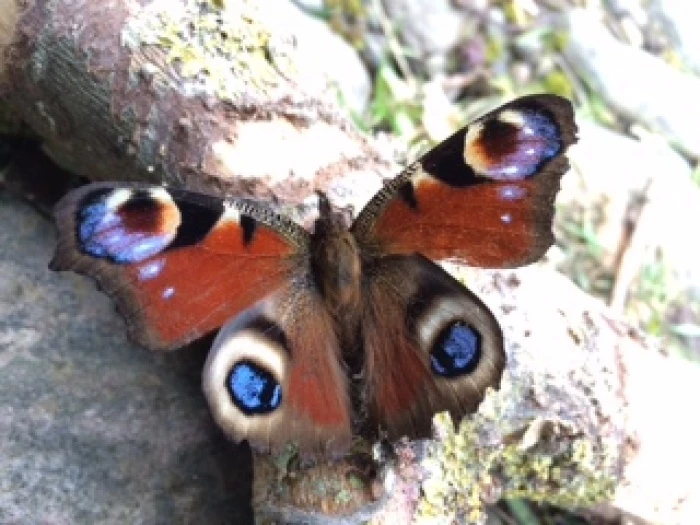 You have just days left to submit a March entry to the Tattenhall Online Photographic Competition.
There is a £20 Spar Voucher to be won every month (our thanks to Thom Morton).
The latest entry to be submitted by a 'Tattenhaller' over the weekend is this Peacock Butterfly.
The Peacock's spectacular pattern of eyespots, evolved to startle or confuse predators, make it one of the most easily recognized and best known species.
Keep your submissions coming in.
Rules apply – see previous 'News' section on the toolbar.