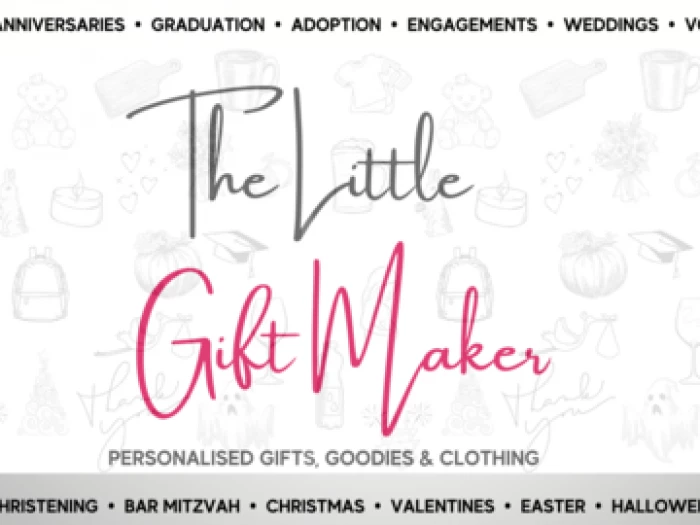 I would like to start by saying a heartfelt thank you to the residents of Tattenhall for the wonderful welcome to the High Street.
For those who don't know me, we lived in Tattenhall for a number of years and now live just down the road in Milton Green, but we still consider the village to be our local pint... beer or milk...
Crafting has always been a huge passion of mine and I originally took the plunge and launched the company from home, setting up shop from my kitchen table, working on customer orders while my children were asleep in bed. Over the last 2 years the business has evolved and really taken off. After a couple of years of building the business and running it alongside my family I opened the shop in October just before lockdown so it's a fantastic relief to finally reopen.
I've got a great grasp on what clients love, so I'm thrilled to have a workshop and showroom in the village, there is something wonderful about giving someone a gift that has been personalised with skill and love. Our range of personalised products, suitable for all ages, occasions and tastes, allow our customers to choose something special for their loved ones, whether you have something specific in mind or prefer to leave it with me, I can help you find the right gift and design. The concept of The Little Gift Maker is personal and unique. We like to find out all about who the gift is for and make it all about them. Unless specifically requested, we rarely buy designs seen in mass production.
The nature of the business does mean that the shop on the High Street isn't always open. We do however welcome enquiries via message or phone call, or through the website so please feel free to get in touch. And we are always happy to open for browsing to suit your needs.
We stock a range of items, but if we don't have a specific item you're looking for we can certainly try and source it for you, just pop in for a chat! We wanted to bring the personal service to the village, so you no longer need to trudge into town for special gifts, balloons, personalised clothing, and no more delivery costs!
Opening hours are regularly posted on Facebook and Instagram pages, as well as examples of what we've made so please follow us to see what we've been up to. We also have a website where you can order most things too, and local delivery is free of charge.
If you see the bright pink OPEN sign outside on the wall then we would love for you to pop in, even just to say hello! We are following COVID-19 guidelines and sanitise the Showroom regularly. We also have facemasks should you find yourself without one!
So for all your celebrations, think of us and we will help you to make it as unique and special as possible.
For further information about our company and products, CLICK HERE, email jules@thelittlegiftmaker.com or phone (01829) 458 388