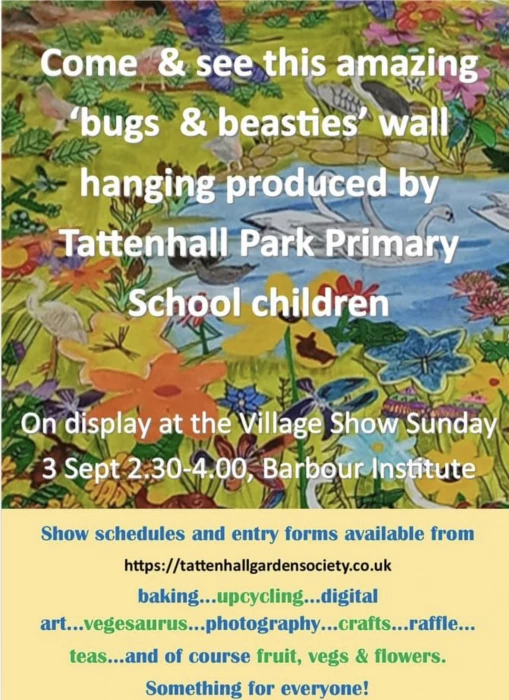 Last term all the children at The Park Schoolworked together on a striking artwork on the theme of bugs & beasties. The finished artwork is huge (about 2.5m x 2.5m) and it will be on public display at the Village Show on Sunday 3 September
What's shown in the image above is just one small section, the whole thing is filled with colourful detail and is truly beautiful. Come along and see what they've been up to – and visit the rest of the Show of course.
Maybe even enter one of the classes?
There's something for everyone (including children's classes). The Show Schedule and entry form are available fromhttps://tattenhallgardensociety.co.uk/the-village-show-2023/and also keep an eye out on Facebook or here on Tattenhall.org, as Tattenhall Gardening Society, current Show organisers, will be posting a few tips for competitors over the next few days.
WeLoveTattenhall