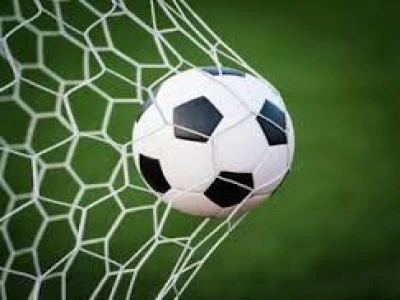 The Tattenhall football season kicked off on a cool and windy evening at the Flacca with match between the 'Tattenhall Veterans' (known as 'Tattenhall Vets') and the newly established 'AFC Tattenhall' .
The 'Vets' have a formidable record and if this was a warm up for the inaugural Chester & District Vets League for the 2015/2016 season then the in the first half they showed promise and played some attractive and skillful football. And they showed themselves more familiar with each other than the new boys.
But the Vets defence had other ideas and thought they'd give the new boys a flying start. In the 33rd minute Chris Marshall managed a back pass which bisected the last defender and his goalkeeper and just before half time, Ant Rouse showed a striker's skill in turning a ball across the defence into his own goal.
So at half time it was 2-0 to the new boys.
In the second half the game was more about stamina and as the Vets rotated (rested?) their players so they lost their shape and composure on the ball and in the closing minutes and in the gathering gloom Glenn Coppack sped in to the box to neatly slot in the third for AFC Tattenhall and as the final whistle was about to blow, Callum Jones , with a rasping shot, made it four.
A somewhat flattering result – the Vets will have better days in the season ahead and AFCT bigger challenges. AFCT's first league match is this coming Sunday at 11.0 at the Flacca against Chester Riley.