Mon 28th Sep 2020

Partly cloudy 16°C
The beautiful village of Tattenhall in Cheshire
Webteam:
September 2020
Whilst deadheading a salvia ,a plant originating from Mexico, I noticed that the bumblebees were not poking their tongues down through the centre of the flower, they had learnt with this exotic species to pierce a hole at the base of the petal to suck out the nectar hidden there. When I looked each flower had a little hole at the base through which the bee had accessed the nectar.Their tongues would not have been long enough to penetrate that deep into the flower, so they had clearly learnt an alternative method.
Salvias are related to our common sage , but are great for the garden as this one has been in flower the whole summer and still going strong. It is hardy and clearly has provide much food for bees for some time. This one is not edible though!
I have often wondered about growing exotic species in the garden and what that does for wildlife , and clearly this is the answer- if it can easily be accessed by just making a little hole in a petal then the bees will harvest it.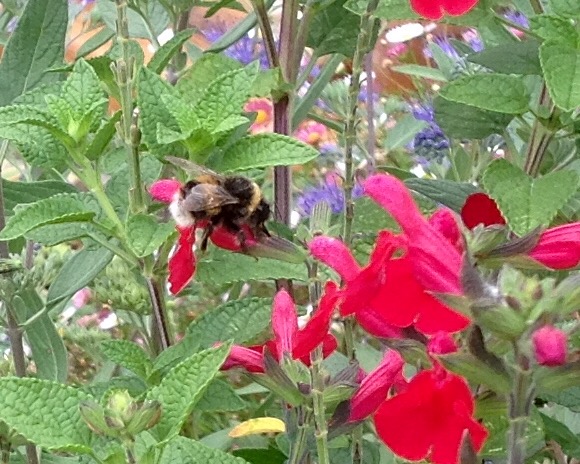 popular recent storiesAlso in the news