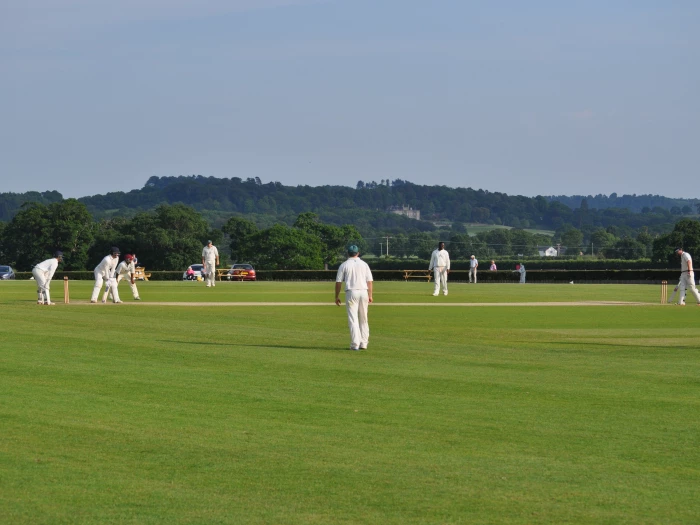 1st XI vs Hawk Green
The 1st XI is still looking for its first win of the season after a disappointing batting display.
Winning the toss, Hawk Green decided to bat first which looked to be a foolish decision when they reached drinks at 61/5, with wickets shared between Alan Brock and Ethan Jai-Evans. A solid partnership however then delivered a steady flow of runs resulting in Hawk Green reaching 150/9 off their 40 overs. A five-wicket haul for Ethan and tight bowling from the others left Tattenhall with a gettable total.
Unfortunately Tattenhall succumbed and was never in the game. A mix up between the Tattenhall openers opened the gates and Tattenhall was finally dismissed for 36.
2nd XI vs Upton
The 2nd XI was finally able to play after three weeks of rain, and returned with a win away at Upton!
Losing the toss, Tattenhall was invited to bat. An early mix up between Jon Beddow and Ranija Abeysinghe saw the captain run out and wickets then continued to fall regularly. A well-paced and sensible partnership between Alex Sandland and Dan Moore however occupied time and runs came. Dan ended on 41 and Alex 31. Some late lusty blows from Steve White saw Tattenhall post 146.
The bowling was excellent and Tattenhall was on top from the start of the second innings. All of the bowlers contributed, and despite a few runs from the Upton captain, Tattenhall bowled Upton out for 99 to take the 25 points.
For further information about Tattenhall Cricket Club and other sports in Tattenhall, please visit www.sporttattenhall.co.uk.