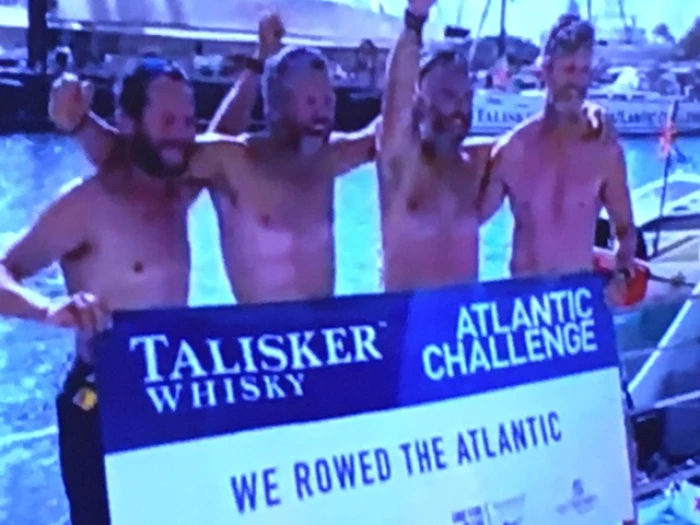 Huge congratulations to Philip Bigland and the team of 'Elijah's Star'.
The team has just completed the 'Talisker Whisky Atlantic Challenge' and rowed the Atlantic in 41 days, 2 hours, 50mins and 8 seconds (having left La Gomera, Canary Islands, on 12 December and arriving in Antigua, in the heart of the Caribbean, on 22 January).
Collectively they have raised £306,000insupport of Action Medical Research to shine a spotlight on the impact premature birth has on babies and their families, and to help fund more research that can save lives.
The team took their name from baby Elijah, a premature but much-loved son and brother, who sadly lived for just 37 days.
The Bigland family, long term residents of Burwardsley Road, Tattenhall, are known to many.
CONGRATULATIONS – AN AMAZING ACHIEVEMENT!