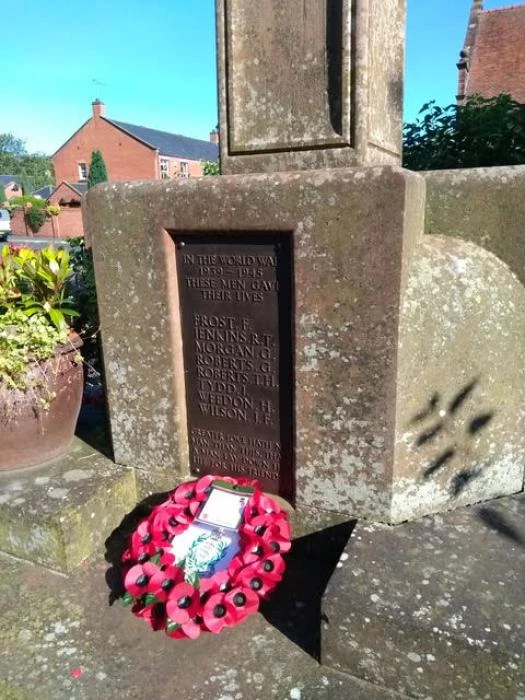 Many of you will have noticed that one of the bronze plaques (recently removed from Tattenhall War Memorial) has now been reinstated.
You will recall from previous reporting, that there was an error on the WWII plaque which has now been re-worked and stands proud once more.
That spelling errors occurred is unsurprising when one considers the speed with which these Memorials were erected in tribute to local men and women who had died in conflict.
What is uncommon, however, is that a surviving brother (himself well into his 90s) has been able to substantiate and add provenance to our investigations.
Private Robert Thomas Jenkins (formerly listed as TJ Jenkins on our Memorial) was a Tattenhall lad who pursued nursing as a career and who joined the Royal Army Medical Corps.
He died in July 1944 whilst serving at a Field Hospital in France.
Thanks to everyone who attended the ceremony in recognition of a 75 year error that is now corrected.
Since our War Memorial is a Grade II listed building, necessary permissions were sought by the Parish Council, details of which were reported in the Minutes of the Tattenhall and District Parish Council.
Craftsmen at a Stockport company have undertaken the work and the bronze patina will age in time – we are sure you will agree that it is looks splendid!
Thanks to the Parish Council and to our Ward Councillor who funded this project.