Wed 28th Oct 2020

Patchy rain possible 11°C
The beautiful village of Tattenhall in Cheshire
Webteam:
April 2016
When we receive a story like this, then it is likely to shame us all!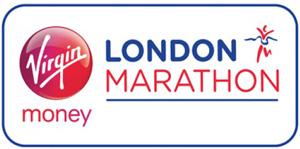 Our list of 'Tattenhallers' who are running the 26.2 mile London Marathon later this month is ever longer.
The latest competitor that we know of is David Bish who is just '72 years young' and who hopes to complete this iconic race in under 4 hours 30 minutes!! David is raising monies for the Royal British Legion (RBL) and you can sponsor him; just CLICK HERE to visit his fundraising page at Virgin Money where you can make a donation as well as read his story so far.
David writes ....
Having spent almost 47 years in uniform, I am very aware of the good work the RBL do in support of Service men and women and their families. and how much they need all the funds that we can raise.
Training for a marathon is always difficult, and at my age, 72, I need all the motivation you can give me by donating as much as possible to make those long training runs bearable and maybe even enjoyable!
If anyone else is competing whom we have yet to feature, then please write to the Webteam.
Good luck to you all in your training.
popular recent storiesAlso in the news